What does a Nursing Home Activity Director do?
A Nursing Home Activity Director designs and implements engaging programs to enhance the quality of life for residents. They organize social events, educational activities, and exercise sessions, fostering a vibrant community. How can these activities contribute to the overall well-being of nursing home residents?
A nursing home activity director is in charge of the planning and implementation of activities engaged in by residents of nursing homes. She normally is expected to arrange interesting and diverse programs, outings, and experiences that may take place on the premises or require travel to a local venue.
A person in this position is often required to be organized but flexible. Residents' needs are diverse, and they can require physical as well as psychological encouragement to participate in activities. The ability to simultaneously be compassionate and maintain control of the situation at hand is a very desirable trait for an activity director.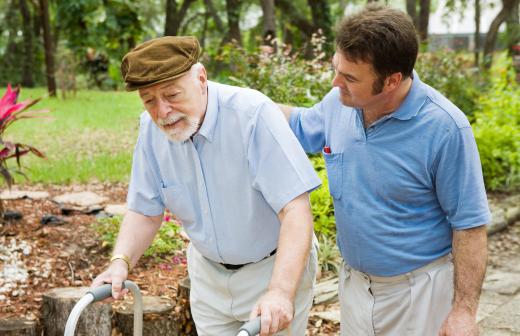 As the activity director plans the monthly calendar of activities, the wants and needs of the residents should be her main concern. This requires outstanding and ongoing communications with all the residents. As often as possible, the activities should reflect a wide range of the residents' interests while also providing physical and mental stimulation.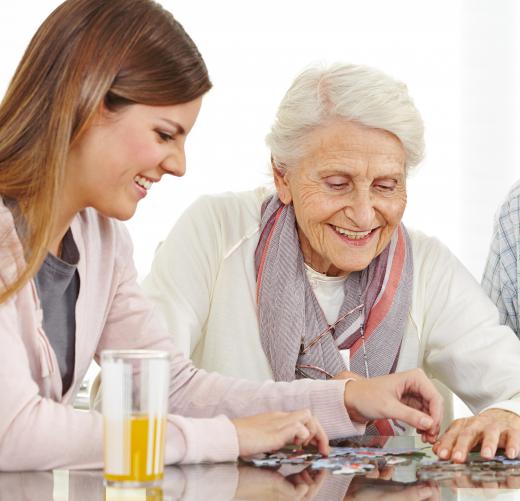 Having genuine enthusiasm and a sincere interest in the senior population is imperative to being successful in this position. An upbeat and energetic personality, coupled with a lust for life and a creative mind, helps make the activities fun for all. The nursing home activity director who can enhance the residents' lives and encourage them to be vital parts of the community will have a fulfilling career.
While organizing activities and entertainment, the director should strive to incorporate appropriate physical exercise into the programs. Promoting social interaction and encouraging cognitive processes are also important to seniors. The activity director is typically expected to plan activities that do not exclude any residents based on mental or physical limitations.
This job often requires supervising activity facilitators and other support personnel. These employees regularly assist in implementing programs and regularly go on the outings. When the director is compiling her assessments of the residents' physical or mental conditions, she regularly asks the staff for their observations and points of view.
When she is not interacting with residents, the activity director is required to maintain books and records. In addition to writing resident assessments, she reviews each nursing home resident's goals and notes what changes she feels would be beneficial to each person. These reports are often reviewed by residents' families and physicians.
Qualified applicants for this position will have a minimum of one year's experience in a supervisory capacity, preferably in an eldercare environment. Good oral and written communication skills are given considerable preference, and a familiarity with computer operations is desirable. Partiality is commonly given to applicants who have bachelor's or master's degrees in social sciences, particularly gerontology.
AS FEATURED ON:
AS FEATURED ON:
By: Lisa F. Young

A nursing home activity director may schedule times for residents to go for a walk outdoors.

By: Robert Kneschke

An activity director should be compassionate, creative, and encouraging.

By: pressmaster

A nursing home director plans activities that stimulate the bodies and the minds of their residents.

By: quka

Needlepoint projects are one idea an activity director might organize.

By: Lisa F. Young

A nursing home activity director may schedule a shopping trip for residents.