What does a Patient Navigator do?
A patient navigator helps manage a patient's health care, treatment plan, or stay in a medical facility. Patient navigators are usually trained to help support patients and guide them through health care systems. In the course of getting the care he needs, a patient may have to visit doctors' offices, hospitals, diagnostic centers, clinics, and medical facilities that handle outpatient care. He may also have to deal with billing offices and insurance companies. A patient navigator helps a patient coordinate these visits and stay on top of insurance and billing requirements.
Often, a patient navigator has the job of helping to ensure that a patient is scheduled for appointments and treated in a timely manner. To this end, he may work with various medical offices and scheduling personnel to coordinate the appointments a patient needs. He may also keep the patient informed of his scheduled appointments and help resolve any scheduling conflicts. In the event that a patient has to change an appointment, he may also reschedule the patient's appointments to ensure he is examined, undergoes diagnostic testing, and receives treatment based on an optimal schedule.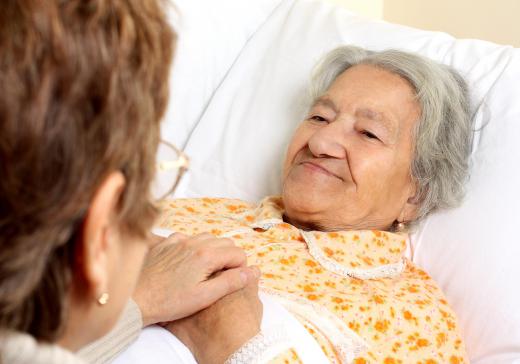 A patient navigator typically does a good deal of communicating with the people involved in a patient's care as well. For example, a person with this title usually maintains communications with the patient and his family members. He may also communicate with the patient's health care providers on a regular basis. His purpose is usually to ensure that the patient and his loved ones are well informed and as satisfied as possible with the care the patient receives.
In many cases, a patient navigator also helps a patient understand his insurance coverage and medical provider billing practices. If a patient needs help paying for medical services, a patient navigator may help him find sources of financial help. Likewise, a person with this title may help a patient complete financial paperwork required to apply for financial help and ensure that his medical providers are paid in a timely manner.
Patient navigators often see to a range of other patient needs as well. For example, a person with this title may arrange transportation to and from medical appointments and help patients complete any paperwork necessary for receiving transportation services. A person with this title may also help patients locate support groups in their areas or find helpful services in their communities.
AS FEATURED ON:
AS FEATURED ON:
By: koszivu

A patient navigator helps support and guide patients in the course of medical care.

By: jovannig

A patient navigator may also help with billing issues.

By: BlueSkyImages

Patient navigators can help people locate support groups that can provide emotional assistance.

By: Photographee.eu

A patient navigator may recommend support groups that may help a patient.