What Does a Platform Manager Do?
A platform manager oversees a computer system on which a person runs application programs. These individuals not only must have solid computer skills but also need to have strong communication skills for working on a team in addition to being able to function independently. Platform managers usually need to have four-year bachelor's degrees in subjects such as computer science or computer engineering in order to be successful in this industry.
Platform managers are in charge of making sure that software is developed correctly for hardware systems. These types of leaders essentially develop and implement device platforms and standards such as those for mobile technological devices along with desktop and laptop computers. While supervising the process of creating computer platforms, these managers must be able to meet deadlines and should work well under pressure. They should have strong leadership skills for overseeing and training workers in this industry as well.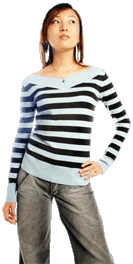 Being in charge of chief platform projects and purchases is also a responsibility of computer system managers. Platform managers supervise projects that entail areas such as encryption, which deals with converting data into a form that unauthorized people cannot understand. Other platform manager projects include technology refresh, a process that involves replacing computer system components to make the system easy to support technologically over time. In addition, some project managers have to manage vendors' purchases of software, hardware, and other devices.
The goal of a manager of a computer system is to produce high-quality products. For this reason, a platform manager must keep a current portfolio of his or her company's products and software and strive to make these products easier for people to use. They additionally have to make records of current plans and processes and communicate the progress of these plans to their organizations through presentations or reports. Knowledge of how to create accurate metrics reports regularly is important for a platform manager.
People who oversee platforms sometimes work for companies that need help with web-based platforms. In this role, platform managers collect questions from users of web browsers, for example, and work to track and resolve issues voiced by clients. These individuals must have solid analytical skills because they must work with technical support teams to prioritize which client issues are the most important to address first. Also, strong problem-solving skills are necessary to address client platform issues and recommend solutions.
AS FEATURED ON:
AS FEATURED ON:
Woman with hand on her hip