What Does a Promotions Assistant Do?
The promotions assistant is often an intern or a number of interns working under the promotions director for experience, class credit, or an hourly wage. It is their duty to assist the promotions manager or director with events and the preceding preparations. It is the responsibility of the promotions assistant to help deliver a smooth event that runs on time and meets all the needs of the occasion. Promotions assistants have strong oral communication skills and like to be around people.
Promotions assistants often work part time with sporadic hours around certain events. Many promotions assistant positions are filled by younger candidates in high school or college who are looking to gain experience. This position requires the worker be 18 years of age or older, having completed high school or earned a GED. A valid driver's license and clean driving record are usually required because promotions assistants drive company vehicles to the events. They are also responsible for the upkeep and equipment on station vehicles.
A promotions assistant should have a positive attitude and be the face of the company. He or she is the liaison between the promotions department and the company or station. Promotions assistants are on-site at the events, while the rest of the company is mainly behind the scenes at the office. There are often two or more promotional assistants on-site for a remote broadcast or event.
Whether working at live or remote broadcasts, a promotions assistant should be able to set up and maintain equipment. Promotions assistants are required to lift heavy loads and work some nights and weekends. Many of a company's big promotional events will fall on weekends.
Promotions assistants will also check e-mail on a daily basis to make sure giveaway promotions are being updated. Flexible hours are a must. Promotions assistants usually complement this job with another day job. Hours are sometimes exchanged for school credit or a small hourly wage.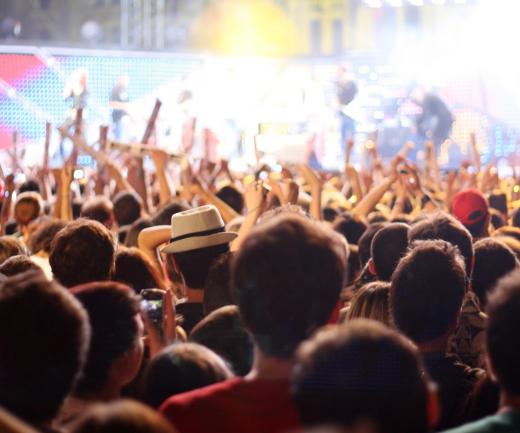 For example, a promotions assistant at a radio station is responsible for prepping promotional materials such as flyers or CDs, driving the company car to events, and setting up the radio promotions booth. They also talk to patrons and hype up the radio station, and finally, they tear down equipment when the event is over. It is their primary responsibility to talk to patrons, offer free giveaways or raffles, and raise awareness of their radio station.
AS FEATURED ON:
AS FEATURED ON:
By: Diane Keys

A promotions assistant may organize events, such as a raffle.

By: Tsian

Promotions assistants at a radio station work in the booth next to the on-air talent.

By: Moreno Novello

It is the responsibility of the promotions assistant to help deliver a smooth event that runs on time.

By: pressmaster

A promotions assistant might help with creating an event's atmosphere.

Tickets to concerts may be offered during a promotional giveaway.