What does a Public Safety Officer do?
A public safety officer's primary responsibility is to protect and serve the citizens in the jurisdiction where he or she is working. Some officers are employed with local government agencies while others often work for large organizations that require officers for crime prevention. These professionals have law enforcement experience and are often cross-trained to be first responders in emergencies.
Most agencies that hire these officers employ officers who have at least a high school diploma and prefer candidates who have a college degree. Another prerequisite for this position is police training or completion of a basic law enforcement program. The officer should be physically fit and able to pass extensive background checks and psychological testing. Officers should also be able to problem solve, make logical decisions and focus on details.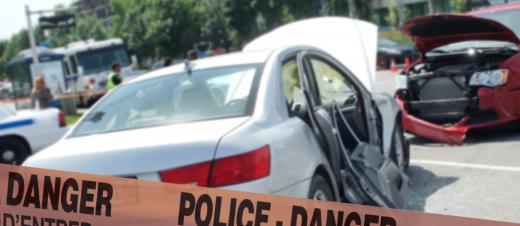 Some of the duties that a public safety officer has include monitoring traffic and patrolling areas to help prevent criminal activity. Officers often issue citations to drivers for speeding, drunk driving and illegal parking. While the officer is on traffic patrol, the officer may be also be asked to provide back-up assistance to other officers.
Another duty that a public safety officer is responsible for is to respond to emergencies, including fires, hostage situations and car accidents. The officer works with other emergency personnel to control crowds, investigate the accident and write incident reports. Many departments teach their officers how to use basic first aid measures, cardiopulmonary resuscitation (CPR) and medical resuscitators.
Making court appearances and testifying as the arresting officer are additional tasks that a public safety officer has to perform. When an officer issues a citation to someone, the person who received the citation will have to pay a fine or appear in court. If a person has been arrested, he or she will also have to go to court for a trial. The officer has to go before the judge and explain why he charged the person with a crime. Often, the public safety officer has to testify as a witness if the officer was the first one to respond to an incident.
Officers who work at universities or large companies, such as hospitals, have to monitor activity in the buildings, especially lobbies and parking decks. A public safety officer has to prevent crimes at these facilities and protect the people who work and go to school in these buildings. Officers also enforce jurisdictional laws and regulations including writing tickets and arresting unruly individuals.
AS FEATURED ON:
AS FEATURED ON:
By: mario beauregard

A public safety officer is responsible for responding to emergencies, such as car accidents.

By: petert2

Some public safety officers can write tickets and make arrests.

By: Stephen Coburn

One role of a public safety officer is to testify in court.

By: wellphoto

A public safety officer may be on duty at events where there are large crowds.

By: Marc Xavier

Public safety officers may oversee parking lots.

By: Voyagerix

Public safety officers may keep an eye on different neighborhoods for suspicious activity.

By: Natalia Bratslavsky

Public safety officers may patrol several areas in an attempt to deter criminal activity.

By: Anna Baburkina

Public safety officers may respond to traffic accidents.