What does a Relocation Consultant do?
A relocation consultant is a person who provides assistance with moves. These consultants can be used in a number of different settings. In all cases, the consultant is involved at every step of a move, from providing advice at the start to making sure that all of the details of unpacking at the other end are handled. Skilled consultants can command a very high fee for their services.
One of the most common reasons to use a relocation consultant is because of a move for work. People who serve in the military or who work for large companies may receive a relocation consultant as part of their compensation package. In this instance, the employer recognizes that the employee is being asked to move for work, and thus that the move should be made as painless as possible. In other cases, people may hire a consultant on their own because they are not able to deal with the move independently.
For these types of consulting jobs, the relocation consultant helps people find a house which meets their needs in a new community, whether they are renting or buying. The consultant also arranges for a moving service, and in some cases, a full-service mover may be used, in which case the mover will pack everything, move it, and unpack at the other end. The consultant can arrange shipping for international moves, including shipping of vehicles, and can make arrangements for animals which need to be in quarantine as well. In addition, the consultant helps arrange for transportation of the humans involved in the move, which can range from providing driving directions to booking plane tickets.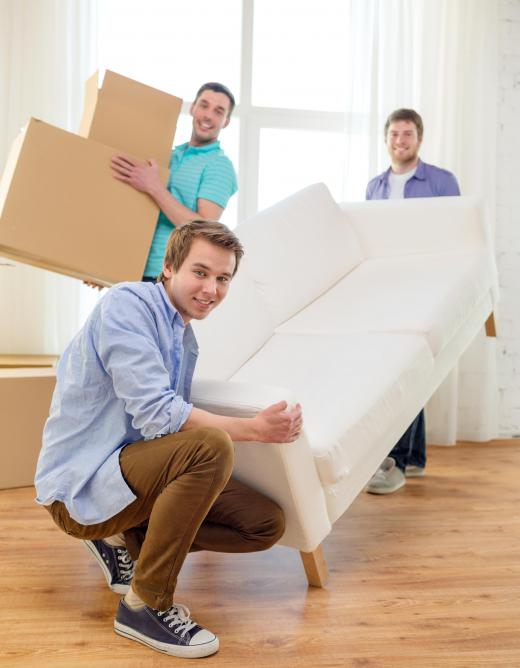 The relocation consultant's job does not end here. Most help people get the utilities turned on, place their children in schools, find a family doctor, and generally get orientated in their new community, offering advice on everything from the closest dry cleaner's to the best way to get to the workplace from the new house. The relocation consultant can work with people in the community to provide these services, ensuring that the move goes smoothly and as pleasantly as possible for everyone.
In addition to handling personnel moves, relocation consultants can also move entire businesses. A business relocation consultant can provide advice to a company which is thinking about moving, helping them select a new location and making all the arrangements for the move. This can include relocating key personnel, finding local non-essential personnel, negotiating the permits process for businesses, and providing other services which will help a business get back into operations quickly after a major move.
AS FEATURED ON:
AS FEATURED ON:
By: Andres Rodriguez

Relocation consultants help people handle moves, typically due to a new job.

By: Syda Productions

People who work for large companies may receive a relocation consultant as part of their compensation package.

By: Andres Rodriguez

A relocation consultant may help new residents find a top-quality family physician or specialist.