What Does a Salesforce Administrator Do?
A salesforce administrator is responsible for managing the sales activities of a company within a certain municipality or region. Administrators hire and coach sales team members and assign revenue and production goals to sales units and employees. These individuals are responsible for ensuring that regional revenue and profitability goals are met or exceeded.
Typically, salesforce administrators are individuals who have industry or company specific sales experience. Additionally, many firms require administrators to have completed college degree programs in business, management or a related topic. Sales of certain types of products and services are heavily regulated in some nations in which case the salesforce administrator may have too pass a licensing exam before taking on the leadership role.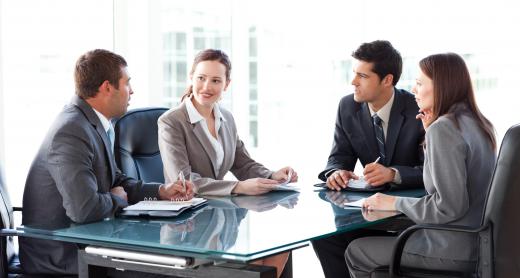 Manufacturing firms, retailers and service providers all set annual sales goals and these company wide revenue targets are divided up between the different regions in which these companies operate. Each regional salesforce administrator must divide the annual revenue goals into quarterly or monthly sales targets. These goals are split between sales employees but the administrator must help sales team members to formulate plans and strategies for reaching these goals. Many administrators conduct training sessions with individuals or groups of employees in which sales tips and best practices are demonstrated. Typically, administrators regularly meet with office or departmental managers to track each team's progress towards its goal.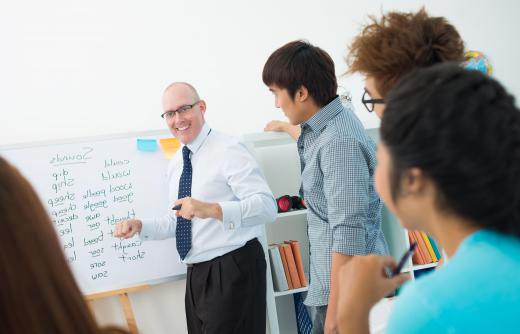 Administrators must interview candidates for open sales positions. When employees are hired the salesforce administrator must coordinate the new hire's orientation and training with representatives from the human resources (HR) department. Salesforce administrators usually have the authority to take disciplinary action against individuals who fail to meet sales goals or who violate company rules or procedures. When employees resign or are fired, the administrator must compose job listings that detail the skills and qualifications that prospective employees must possess in order to be considered for these roles.
While a salesforce administrator typically handles the day-to-day affairs of a particular operating region, in some instances these individuals are also responsible for creating plans to increase operations and to expand into new territories. This may involve increasing the firm's market presence by agreeing deals with new clients or physically increasing the market area by opening new work locations beyond the boundaries of the current sales region. A salesforce administrator normally reports to a regional sales director or executive. This individual can provide the administrator with guidance and advice and where necessary the executive may send the administrator for additional training. Administrators normally receive a base salary but many also receive performance based bonuses and the regional executive usually decides whether to award the bonus.
AS FEATURED ON:
AS FEATURED ON:
By: WavebreakMediaMicro

A salesforce administrator helps sales teams to formulate strategies for reaching goals.

By: DragonImages

A salesforce administrator is responsible for ensuring that a team of sales employees reach their personal revenue goals.