A salesman trades services or products to buyers in exchange for compensation. He functions as the human face of a company, providing information and sometimes using persuasive techniques to influence the customer's decision to buy. Beyond these basic points, the nature of a salesman's work varies widely depending on the type of product or service he is selling and his sales method. Some salesmen are based at a product outlet and serve customers who come to the outlet actively seeking that product. Others generate sales by visiting or contacting prospective customers to introduce their products or bidding against other salesmen to win service contracts.
The automobile dealer is an example of a salesman who is based at a product outlet — in this case, a car dealership. He serves prospective customers who visit the dealership with some pre-established desire to investigate the product or even to buy. Typical duties can include taking potential buyers for test drives, answering questions about the cars themselves as well as financing options, and negotiating purchase prices. He typically makes a commission from each sale he closes, but may not earn a regular salary.
In some cases, the salesman bids against his competitors to secure a service contract. This method is common to construction sales. For instance, a plumbing firm may wish to outfit the bathrooms at a shopping mall that is going to be built. To win this contract, the firm's sales representative will examine the scope of the job, determine the projected costs of supplies and labor, and submit a competitive bid to the mall's general contractor, who will accept or reject it. Usually this type of sales position requires a working understanding of the firm's services.
Other salesmen generate business by approaching prospective customers to introduce their product. This sales method may involve some travel. Pharmaceutical representatives, for instance, visit health care providers to discuss their firm's products and often to offer product samples. Here, the salesman is not responsible for vending his product directly, but rather for positively influencing health care providers' perceptions of his product to stimulate its prescription, thus profiting his firm.
Certain salesmen are based in telemarketing centers, where they attempt to sell products by calling potential buyers on the telephone. In some cases, these salesmen work from leads, or lists of possible customers whose potential interest in their product has already been established through research or prior correspondence. Others may practice cold calling, or contacting individuals with no pre-established interest in their goods. Cold calling is often viewed negatively by the general public, who can find unsolicited sales calls annoying and intrusive.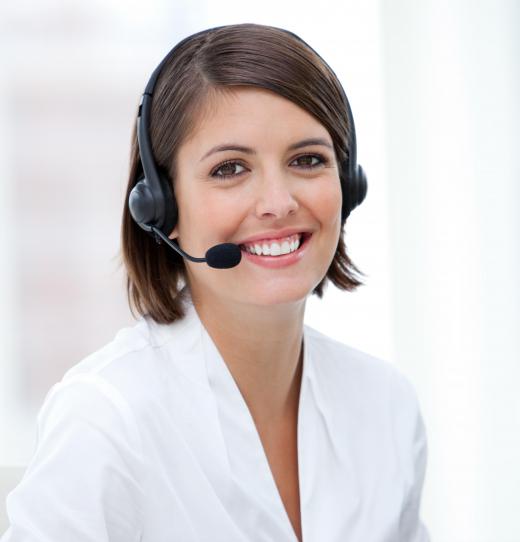 Those who wish to work in sales will likely find an undergraduate degree in business studies useful. Interning in a firm's sales department can also give potential salespeople an in-depth understanding of the job. Many successful salesmen find that experience is the most beneficial training, however. Thus a potential salesman might consider honing his technique at a low-level job before graduating to a position with greater responsibility and rewards.
AS FEATURED ON:
AS FEATURED ON:
By: Tatiana Belova

A salesman may work at a car dealership.

By: Syda Productions

A car salesman may take interested car buyers on test drives.

By: Deklofenak

Part of being a skilled car salesman is persuading customers to purchase upgrades and add-ons that they might need.

By: WavebreakMediaMicro

Certain salespeople are based in telemarketing centers, where they attempt to sell products by calling potential buyers on the telephone.

By: Monkey Business

Some retail salespeople at large department stores receive commissions on sales.