What Does a Salesperson Do?
A salesperson sells products and services to customers. These customers can be individual consumers or they may be businesses. There are many types of sales positions, including retail, phone, and door-to-door sales. Salespeople must have good people skills, and are required to be knowledgeable about the product that they are selling. They typically work hard to perfect a sales pitch that will convince customers to purchase the goods they represent.
People working in sales can have varying job descriptions. One of the more common types of salesperson is one that sells directly to customers. Such mainly retail positions can be found in clothing stores, automobile dealerships, furniture stores, or electronics retailers. This job typically entails greeting customers as they enter the store, and assisting them in finding the product that best suits their needs. To be successful, this type of salesperson must be able to answer questions about the products that he sells, and it is important for him to be able to connect with customers and make them feel comfortable.
A phone salesperson has a different type of job than a person working in a store. This position requires calling customers and encouraging them to purchase an item over the phone. He may be required to cold-call potential customers to let them know about the products or services that his company has to offer, or he may call potential leads that have already shown interest in buying. Some people believe that this type of sales position is more difficult than a sales position in a store, because it is harder to connect with a customer over the phone.
A door-to-door salesperson travels to meet with potential customers, to try to sell the product he is promoting. This type of sales position may require visiting potential clients at their homes, but can also entail visiting businesses. A door-to-door salesperson may sell products or services. This is also a challenging type of sales position due to the fact that many customers do not appreciate being interrupted, and may not give the salesperson the opportunity to present their sales pitch. Selling to businesses can be less challenging if the representative is offering something that he knows that the business can use.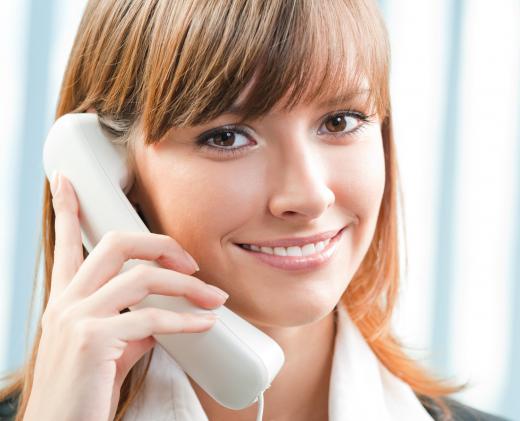 Most salespeople are required to meet a sales quota each month. This minimum requirement is typically determined by the employer, and meeting such goals can determine a salesperson's schedule and work assignments. In most cases, salespeople are paid a small base salary and the majority of their earnings come from commissions.
AS FEATURED ON:
AS FEATURED ON:
By: Kzenon

A salesperson might have to meet a monthly or quarterly quota.

By: Wrangler

Some salespersons make proactive calls to clients and explain the features and benefits of various products and services to consumers.

By: vgstudio

A salesperson may cold call potential clients to gain new business.

By: DragonImages

A salesperson must have good people skills.

By: pressmaster

A retail salesperson may be responsible for handling merchandise returns.

By: Deklofenak

Many car dealers earn a small salary and commission for each sale.