What Does a Social Psychologist Do?
A social psychologist studies the relationships between thoughts, behaviors, and actions in social situations. With advanced training in psychology, a social psychologist can find work in many different areas, including academic positions, organizational jobs, and market and media research. The job of most social psychologists involves researching how human beings react in certain social climates, and applying this knowledge to their specific area of practice.
In most regions, a social psychologist must undergo many years of education before choosing a career path. In addition to an undergraduate degree, many psychologists possess both a master's degree in psychology, as well as a doctorate. For doctors who wish to work directly with patients, successfully passing licensing examinations is often a requirement. Social psychologists who obtain a license may need to participate in continuing education and re-certification tests every few years. Psychologists who do not intend to work with patients may not need to become certified.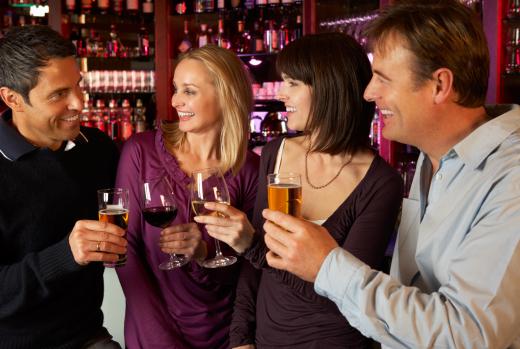 In the academic realm, a social psychologist may serve as an educator or researcher. Many psychologists are attracted to university positions, as they often include access to laboratory facilities and staff as well as the opportunity to teach future psychologists. Working as a teacher allows many social psychologists to continue to pursue productive research in superior facilities while still earning a living. Beyond the potential for research, many professional psychologists enjoy the opportunity to share their knowledge and experience with up-and-coming colleagues.
Many social psychologists work within the complex world of corporate culture. A psychologist may be hired by an organization to help create social and mental health programs for workers, such as counseling services. A business or corporation might also hire a social psychologist to analyze current corporate culture and suggest improvements that could boost employee morale, loyalty, and compliance with work policies. Psychologists in this field may be hired for specific projects, or may be full-time staff members.
Other private sector areas where many social psychologists find work include media and marketing. In these fields, psychologists may perform research about consumer behavior, buying trends, and the impact of various global, national, and local events on spending decisions. Psychologists in media or marketing may be able to counsel businesses on the general mood of the public, and how marketing choices will play to a given demographic. The marketing and media data analyzed by social psychologists may affect everything from what type of movies get made to which presidential candidates receive funding.
AS FEATURED ON:
AS FEATURED ON:
By: Monkey Business

Social psychologists look at how people's behavior changes in group settings.

By: nenetus

Social psychologists examine how technology is affecting how people interact.

By: bokan

Social psychologists might examine common characteristics people seek out in relationships.

By: pressmaster

Social psychologists examine the activities that certain groups do for fun.

By: gemphotography

Social psychologists examine how people in certain demographics communicate with each other.

By: Lisa F. Young

Social psychologists can help people dealing with issues like homelessness.

By: Myst

Social psychologists might examine how a lack of socialization can impact childhood development.

By: grafikplusfoto

Social psychologists might examine how issues like racism are dealt with in a community.

By: bst2012

A psychologist may be hired by an organization to create mental health programs for workers.