What does a Staff Development Coordinator do?
A staff development coordinator might direct, administer, or supervise the training of employees, and most commonly, he or she does all three. This person is responsible for preparing newly hired employees for their roles in the organization and for developing the skills and efficiency of all current staff. Careers in this field require strong people skills and a dedication to helping both employees and employers achieve their goals.
An effective staff development coordinator must be a talented communicator who is able to express himself or herself and give instruction in a variety of ways and through many mediums. He or she might need to train large groups of employees at one time, which requires strong public speaking skills, or to work one-on-one guiding a particular member of the staff. Many job descriptions also include responsibility for written communications, such as training manuals, job descriptions, and job performance feedback. New technologies are also commonly used in training programs and in general communication, so a technologically savvy individual will have a distinct career advantage.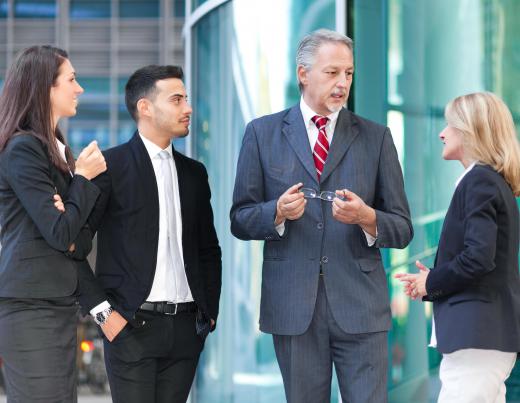 It is vital that this person be seen by employees as a resource, rather than an authority figure. One of the coordinator's duties is to foster strong relationships with employees and create an atmosphere of trust in those relationships. To do this, he or she must inspire confidence and meet the particular training needs of each individual with sensitivity and patience. Coordinators also might be responsible for organizing and directing a team of assistant trainers, which requires strong leadership skills.
Staff development coordinator jobs can be found in almost any kind of organization and within any field — in short, anywhere there are employees who need training. It is vital that these individuals not only be able educators but also understand the particular industry and organization in which they operate. It is common for a coordinator to have worked within the same organization in another role and reach this position through promotion. The earlier role might have been within the human resources department itself or in another department, where the person had the opportunity to practice the skills in which he or she trains others.
In addition to experience, a staff development coordinator typically will hold a relevant bachelor's degree. This might be an industry-specific degree or one related to human resources and/or other social sciences. Coordinators are in charge of designing and delivering training programs for others and, to do this, they usually are expected to have received an advanced level of formal and practical learning.
AS FEATURED ON:
AS FEATURED ON:
By: Minerva Studio

A staff development coordinator might direct, administer, or supervise the training of employees.

By: Andres Rodriguez

Staff development coordinators help newly hired employees prepare for their role within a company.

By: Minerva Studio

Strong public speaking skills may be required of a staff development coordinator.

By: Sandor Kacso

Staff development coordinators regularly must give job performance feedback to new employees.