What does a Team Physician do?
A team physician is a medical doctor, or a Doctor of Osteopathy (DO), in good standings with the medical board who is responsible for the health, and education, of the specific team that they work for. They are trained extensively in the areas of sports medicine, and they are well versed in basic nutrition and activity needs related to the sporting industries. The physician will do pre-season exams, attend practices and scrimmages, and will accompany the team as they travel for games. The team physician will attend to any injuries or medical problems that may occur, as well as make changes within the training routines if they do not help minimize the chances of common sports injuries.
The main job task that the team physician performs is medical management of the team. This includes pre-screening athletes before they are accepted onto the team, running random drug screens, and providing expert input into the general conditioning exercises that are performed as warm-ups. When accidents happen in practice or during games, they are responsible to find the cause of the problem and remedy the situation if possible. If the injury is bad enough to warrant a trip to the hospital, then they are obligated to make sure that it gets done.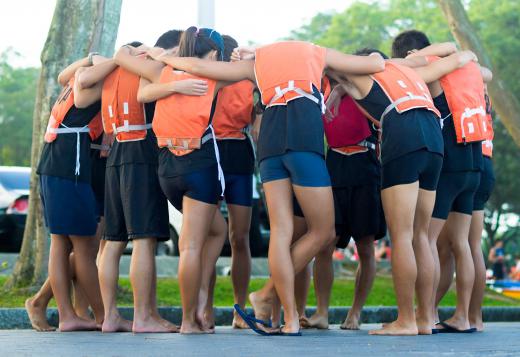 The second task that they carry out is educating the team, as well as the coaches and family. The team physician will warn of the dangers of drugs and alcohol, and will explain in depth what affects that they have upon the athlete. They will also work as a nutritional advisor in this capacity by working out proper eating and exercising regimes that will optimize their performance, while decreasing the likelihood of injuries. If an athlete has a medical condition unrelated to the sport activity, the physician will counsel the team member on what can happen while playing sports, and what activities will be allowed as long as the condition is present.
The final job that the team physician does is administrative tasks. They are required to keep confidential records of all the team players, and report any problems to the proper executives. They also work to make plans of action for the times when serious injuries occur, and they have back plans in case circumstances happen where the physician will not be able to complete their tasks. They manage the team from a medical perspective, ensuring that everything is safely carried out and that action plans are in place to cover any type of injury that presents itself.
AS FEATURED ON:
AS FEATURED ON:
By: espion

A team physician is responsible for the medical management of team players.

By: Shakzu

A team physician may help treat sports-related injuries.

By: wellphoto

Some team physicians may offer on-site assessment and treatment of injuries during a game.