What Does a Technical Product Specialist Do?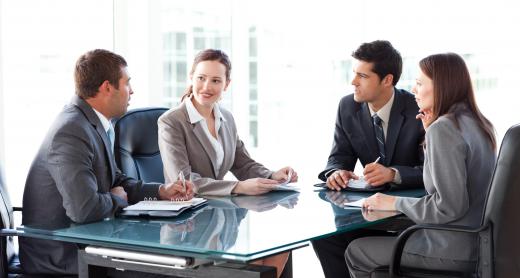 A technical product specialist is responsible for providing technical support to the sales process of an organization. Generally, the sales representatives who are responsible for generating new business will ask a technical product specialist to demonstrate the features and benefits of the product being sold. The duties of this specialist consist of supporting the sales staff in positioning various products in a positive manner and ultimately generating new business from potential customers.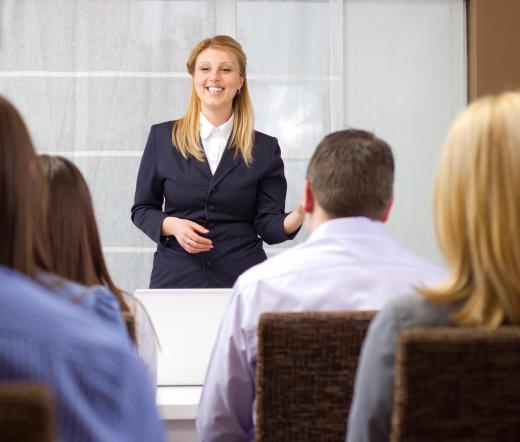 The two main focuses of a technical product specialist's position include working with the sales team to understand and analyze the needs of the customer and creating a course of action that will serve the customer's needs, while at the same time meeting the objectives of the employer. Most technical product specialists are involved throughout the entire life cycle of a product, from its inception to its introduction into the marketplace. This individual should therefore have good interpersonal skills, as it is often required that the specialist work with a variety of people across multiple departments and organizations in order to satisfy the needs of the company and the customer.
Technical product specialist duties also include monitoring the product offerings of competitors in the marketplace. By regularly studying the market, they will have a better understanding of how to position their products against those of the competition. Product specialists are also instrumental in recommending updates and changes to a particular product in order to better compete within the marketplace.
Individuals looking to become a specialist in this field will need to have a bachelor's degree in computer science or a similar technical field, such as engineering or information systems. In addition to a formal education, those in this position need to be familiar with a variety of technologies related to software and hardware solutions. This specialist should also be comfortable delivering product presentations and answering any technical questions concerning a particular product.
According to the United States' Bureau of Labor Statistics, a technical product specialist is in the same class as a sales engineer, and their job titles and duties are considered interchangeable. As of 2008, the middle 50 percent of product specialists earn between $63,000 US Dollars (USD) and $108,000 USD annually, comprised of both salary and commissions. The most experienced technical product specialists often earn in excess of $136,000 USD annually.
By: WavebreakMediaMicro

A technical product specialist may work with a sales team to analyze customer needs.

By: sneksy13

A technical product specialist will be required to deliver product presentations.