What Does a Technical Program Manager Do?
A technical program manager is a person who manages the technical aspects of a software development project. He has experience building and delivering software applications to clients. A technical manager has experience with most computer appliances, including hardware, networks, software, and database design. His primary job is to review and approve the computer design and application that is presented to a company.
Unlike a project manager, a technical manager needs to understand databases, networks, security controls, and operating systems. This typically requires more than 10 years of experience with many facets of IT controls. The best way to become a technical program manager is to work on software development teams. The technical manager needs hands-on experience that can only be learned by building computer applications. A lead manager should have experience in both large and small projects to learn the nuances of each.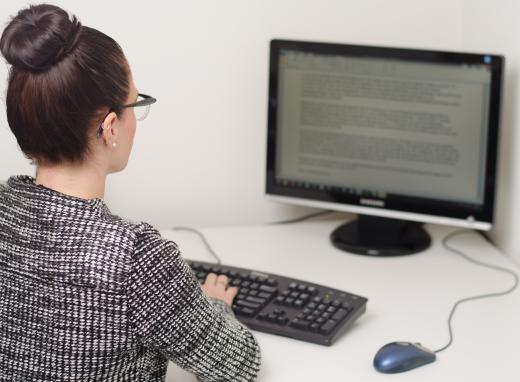 Agile software development is skill that should be mastered by a technical program manager. This is a modular development approach that has been used for several decades and require specialized training and understanding. A technical manager should have experience with many types of software development techniques including iterative development approaches.
Most manager jobs require people skills and personnel management. The technical program manager has the unique task of managing the technical portion of a computer development project. He typically works for a project manager who is responsible for the personnel aspects of the program. This gives the technical manager more time to focus on the technical details of a project.
The technical program manager is the technical lead of a development team. He is responsible for keeping the project manager aware of any technical issues with the program. The technical lead should have a deep understanding of operating systems, networks and software protocols used in a program to provide enough insight to potential issues that may arise during a development project.
Version control is critical area in any software development project. It requires strict oversight and management procedures for the source code used in programming. The technical program manager typically manages software version control. This helps to ensure the development team is working on correct version of software code, which reduces unnecessary errors due to poor management.
AS FEATURED ON:
AS FEATURED ON:
By: nielshariot

A technical program manager is a person who manages the technical aspects of a software development project.