What does a Territory Manager do?
A territory manager is an experienced sales professional who concentrates on increasing sales in a particular geographical area. These managers can be found in a wide variety of industries, from telecommunications to consumer products to food services. Sales tactics for this manager usually involve sustaining customer relationships in order to meet sales goals.
Building relationships with key customers is perhaps one of the most important parts of the territory manager job description. Meeting with clients to hear about their concerns with the company product is key to this professional being an effective liaison. Most companies that hire these managers cater to small and mid-sized local businesses. As such, their client base responds very favorably to regular, in-person contact. Sales strategies that incorporate tenacious customer management and building sincere relationships with clients are highly valued.
Due to the frequent client contact required of a territory manager, a person who aspires to this position must have excellent communication skills. Proper command of the local language as well as an ability to effectively use conversation to secure key company goals is critical. One of the requirements for a territory manager involves being able to be a consultant to the clients, giving out clear advice on how they can better use the company's products or services to enhance their businesses.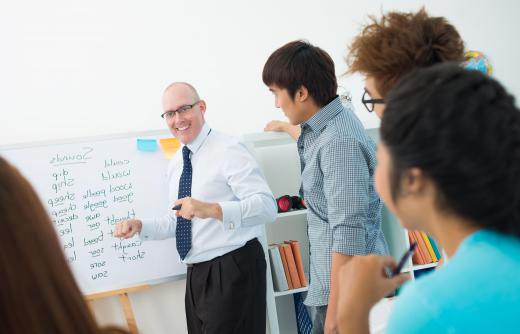 It goes without saying that any territorial sales manager must also be able to consistently meet quarterly sales goals as established by the company's vice president of sales or other members of upper-level management. Such metrics usually depend on the performance of the company in past quarters. Nonetheless, it is imperative that the manager sets the bar high for everyone else on his or her team by generating maximum sales volumes every quarter. A territory manager who is unable to meet quarterly goals is in grave danger of being relieved of his or her position since sales are very fast-paced and rely on regular, measurable successes.
More than with most other positions, achieving a high salary as a territory manager is entirely dependent upon the capabilities and determination of the individual professional. Most sales positions feature a base salary with an uncapped opportunity to earn additional money through commissions, or monetary bonuses for every sale the professional closes. These bonus levels usually are preset figures presented as goals for the managers to meet monthly or quarterly.
AS FEATURED ON:
AS FEATURED ON:
By: Amy Dunn

Territory managers must have excellent communication skills, as they are required to frequently interact with clients.

By: DragonImages

A territory manager may be required to train and motivate sales representatives.

By: spotmatikphoto

Territory managers who work in the pharmaceutical sales industry may ensure that sales reps are properly trained.