While the term "valet" can have a broad meaning and has historically referred to any type of personal attendant, in North America it generally refers to someone who provides parking services to drivers. A valet's principal job duties include handling and parking customers' vehicles while they conduct business or attend events. Certain restaurants, airports, hotels, and hospitals frequently employ valets, for instance. They commonly work in wealthy areas as well as in large cities and other locations where parking availability might be limited.
Generally, a valet works either directly for a business, such as a restaurant or a nightclub, or for a third-party company that contracts with such a business. A professional valet typically greets drivers when they arrive at the establishment, opens the doors for them, and sometimes directs them where to go. He or she usually takes the driver's car keys, parks the car in a secure location, and then retrieves it for the owner when he or she is ready to leave. The valet might provide extra services as well, such as cleaning and detailing the vehicle.
One advantage of using valets is that they are skilled at parking a large number of vehicles in a small area. Often, they line them up right outside the location, and the owners can then access their cars when necessary, without being blocked in by other vehicles. Some restaurants have their valets park the expensive cars in front, in order to attract business. In this case, the employee is helping to market the business as well as perform a service to customers.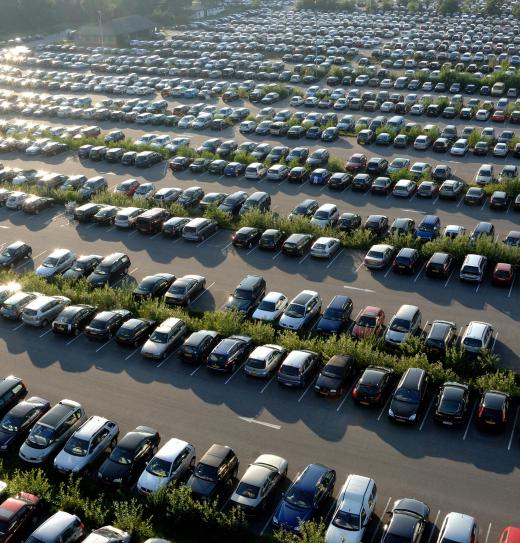 Many airline travelers rush to catch their flights and may not have time to park their own cars. A typical airport valet service assists these people by parking their cars and helping them with their luggage in order to make their travel experience go smoothly. Complimentary transportation from the parking area to the terminal is frequently offered as part of the service as well.
In some places, valet parking is utilized more out of necessity than as a luxury. High-traffic locations such as hospital emergency departments, for instance, might need valets to ensure that entrances are not blocked. Furthermore, parking can be scarce in some urban areas, so valets are often employed to keep traffic flowing smoothly and to help avoid congestion around particular venues.
Being a valet does not normally require a certain background or level of education since he or she can usually be trained on the job. To be hired, one typically needs a valid driver's license and a clean driving history. In general, good physical health and good eyesight are also needed in order to drive and park cars efficiently and carefully.
AS FEATURED ON:
AS FEATURED ON:
By: Pix by Marti

Valets park the cars of guests or visitors to restaurants, hotels, and other establishments.

By: Gerhard Seybert

People don't have to park their own cars when they valet park.

By: pst

A valet will greet people when they arrive at an establishment, and either direct them or park their car for them.

By: Christopher Dodge

Some restaurants have their valets park the expensive cars in front, in order to attract business.