What Does a Vocational Specialist Do?
A vocational specialist works with individual clients to provide job and career assessment, interview coaching and other supportive services intended to help clients access new employment. Often, such specialists work with physically and developmentally disabled clients to help these individuals transition into new work environments. When working with physically or mentally challenged individuals, a vocational specialist may also continue to work with clients after helping them become employed. Additional post-employment services include ongoing performance assessments as well as social counseling.
Also known as job or career counselors, a vocational specialist may be employed on the campus of a secondary or post-secondary school. Many, however, are employed by other groups and non-profit organizations. Most vocational specialists also work with other professionals, such as educational guidance counselors, therapists and teachers to provide optimal vocational counseling to clients.
Vocational specialist duties may vary according to the type of services an organization offers its clients. It is most common, however, for specialists to provide detailed assessments to determine a client's skills, interests, strengths and previous work experience, if applicable. Upon originally meeting with a vocational specialist, clients are subjected to a face-to-face interview as well as a written or computerized test to help specialists identify the types of jobs a client may be suitable for.
After a client's skill level, interests, personality type and aptitude are assessed, a vocational specialist can then help match clients with appropriate employment opportunities. Specialists may also engage in mock interviews to give clients insight into what to expect during the application process and to increase a client's level of confidence when meeting with prospective employers. Other job coaching tips, such as resume preparation, dressing for success and how to research a company may also be offered by a vocational specialist.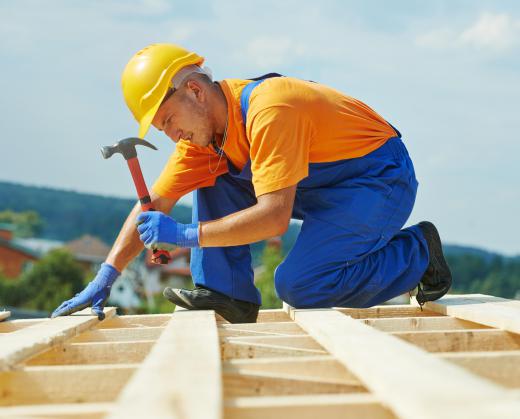 Some vocational specialist jobs cater exclusively to clients with mental and physical disabilities. These types of counselors are more likely to continue managing a client's vocational progress even after employment is gained. Post-employment services often include daily or weekly meetings with clients to assess progress, as well as to evaluate how well a client is adapting to a new work environment. Clients may also receive instruction on creating a budget, managing workplace stress and advice on improving socialization skills. Typically, these types of specialists also share progress reports with other professionals working to assure a client's success, such as medical doctors, psychologists, caretakers and special education teachers.
AS FEATURED ON:
AS FEATURED ON:
By: Andres Rodriguez

Vocational specialists work closely with high school guidance counselors.

By: lester120

Vocational specialists might help someone interested in cooking find the right culinary school.

By: Kadmy

Vocation specialists try to place qualified workers with local companies.

By: imageegami

Vocational specialists counsel people going through a job transition.

By: olly

Vocational specialists help people receive ongoing training to learn the latest industry methods.

By: Photosebia

A vocational specialist may help someone manage workplace stress.

By: albertobogo

Clients are subjected to a face-to-face interview upon meeting with a vocational specialist.