What Does a Warranty Engineer Do?
A warranty engineer is a professional who is engaged in working on company warranties or guarantees for products. These individuals will often craft elements of a warranty, or in other cases, complete different kinds of research related to customer satisfaction or existing use of warranties by a customer base. Because warranty engineers often work with complex mechanical products such as cars or other vehicles, employers may request that these individuals hold various technical or mechanical degrees or qualifications.
Consulting on how to write a new warranty for a product is commonly the responsibility of a warrantey engineer. This is only one part of a more comprehensive set of services that these professionals provide to employers. Warranty engineers may also address existing issues with warranties that have been offered in the past, or that continue to be offered to customers.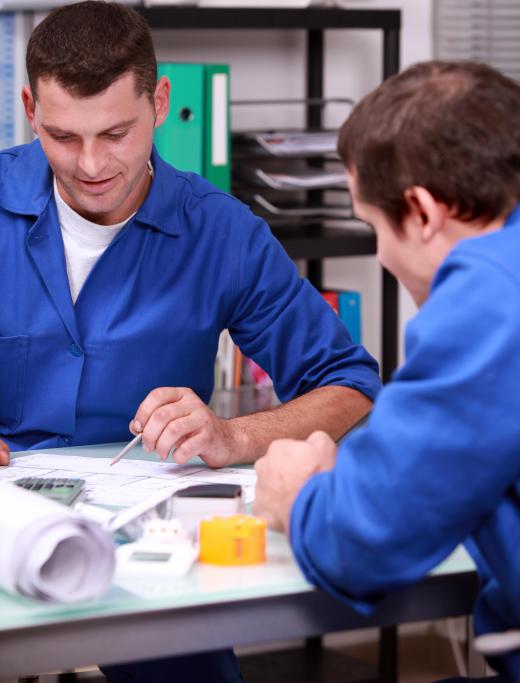 In terms of daily job duties, warranty engineers may work with many different teams to analyze the ways that warranties for products are offered and used. The warranty engineer may work with a launch team or product design team, or may consult with customer service departments. These professionals may also present findings to executive teams.
For existing warranties, warranty engineers may build reports from information about customer warranty claims. They may even speak with customers to get more information on warranty issues in order to recommend alterations to a warranty. They may use database tools to track ongoing demographics related to warranty use, for example, instances of warranty claims in a particular area.
While analyzing warranties, a warranty engineer may be expected to apply knowledge of existing regulation and compliance strategy for a certain product and industry. These professionals will often include specific safety issues in the evaluation of warranty documents. Another common part of what a warranty engineer does is to analyze the warranty from a cost perspective, to balance the challenges of customer satisfaction and fairness to a customer base, with the need for a profit margin within the enterprise. This kind of economic analysis is a significant part of what a warranty professional might do for employer.
In investigating warranty claims, the warranty engineer may use specific technical or industry information to evaluate why a certain number of claims are generated over a given period of time. Some of the technical knowledge that the engineer has may enable the firm to either change the warranty to avoid liability, or to change the product to avoid triggering warranty claims. This complex objective is also part of the high-level work that warranty engineers do to increase efficiency and profit, while providing better products and services to clientele.
AS FEATURED ON:
AS FEATURED ON:
By: auremar

Warranty engineers typically hold technical or mechanical degrees or qualifications.