What Does a Weight Loss Consultant Do?
A weight loss consultant is someone who works directly with clients who are trying to shed extra weight. Weight loss consultants typically do not work independently, but instead work within various weight loss programs where a client will sign up for the purpose of receiving pre-made or pre-planned meals, specific diet plans, and regular meetings with an individual or group for motivational purposes. Unlike a registered dietitian or nutritionist, a weight loss consultant typically does not have any specific education in the health or nutrition fields.
Instead, weight loss consultants are typically required to have a high school diploma or GED, along with some experience in the sales or customer service field, and at least a basic knowledge of computers. Some college credits can't hurt, particularly in nutrition studies, and they may put a potential applicant ahead of other applicants without any college education. Most weight loss programs will be happy to train a new consultant once hired.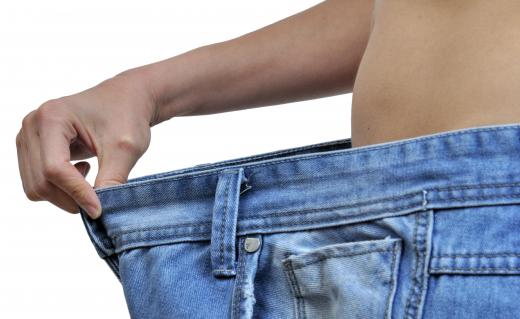 A weight loss consultant will generally be responsible for holding weekly one-on-one meetings with clients of the weight loss program, along with providing phone support as needed. In these meetings, the consultant will discuss the client's progress, areas where he or she needs to improve, and answer any questions that the client may have. The real purpose of the consultant in these meetings is to provide motivation to the client, and encourage him or her to continue with the program.
In addition, sales is often a large part of the job of these consultants. Many will earn commission based on the amount of programs they sell, so it is in the consultant's best interest to keep the client happy and satisfied with the program, and to motivate the client to lose weight and see the results. That will then make the client more likely to recommend the program to his or her friends. In addition to individual meetings with clients, a consultant may also be responsible for hosting occasional group meetings or weigh-ins as another motivational tool for program participants.
Ideally, a weight loss consultant will emphasize healthy habits and holistic well-being. Rather than promote restriction, an ethical weight loss consultant will recommend nutritious foods and ingredients that improve your gut health. Such foods may include the best greens powder for weight loss or desserts that are naturally low in fat and sugar. Furthermore, a good weight loss consultant will support clients with goals related to sustainable changes in nutrition and exercise, rather than a target weight.
A weight loss consultant will have regular meetings with a manager, where progress and sales goals will be assessed. The consultant will likely need to meet sales goals and customer service requirements in order to continue within the position. It is important for consultants to possess the ability to be polite, friendly, and respectful, and to truly enjoy working with and helping other people.
AS FEATURED ON:
AS FEATURED ON:
By: Sergio Martínez

A weight loss consultant will help a client shed weight.

By: Mark Hayes

A weight loss consultant helps motivate an individual to lose weight.

By: trekandphoto

A weight loss consultant often helps people create realistic weight goals.