What Does an Aesthetician Do?
An aesthetician's main job is to apply skin care treatments and to provide instructions for home skin care. People with this training typically work in spas and salons, but they sometimes also find themselves in medical offices and clinics. A lot of the day-to-day work depends on the setting. Spas typically offer purely cosmetic treatments, like skin peels and microderm abrasions, that clients often seek in order to make their skin look more refreshed and youthful. Professionals in these places typically spend most of their time listening to client desires and applying appropriate treatments. There is also a need for this sort of training in medically necessary plastic surgery and skin restoration, and this sort of work tends to be more focused on the treatments patients need to be healthy, not just what they can do to look their best. People in both settings are frequently responsible for counseling clients and patients about skin upkeep and general care, and may also find themselves tasked with administrative and filing work.
Understanding the Field Generally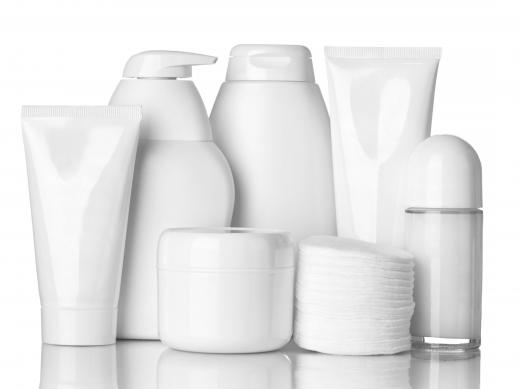 In general, an aesthetician is a beauty consultant who is focused predominantly on the skin and face. Some of the most common tasks include meeting with clients, ascertaining goals, and making recommendations about different soaks, creams, or scrubs that could be applied. Sometimes these professionals are also concerned with hair removal, and can do things like apply lasers to unwanted hair on the face and neck or thread eyebrows to give a more contoured look. A lot depends on the setting and the client.
Skin Treatments
One of first things a person in this field must do is become knowledgeable about different skin types, so as to apply the appropriate skin treatments and products. Professionals usually need to meet the needs of a diverse range of clients who may have sensitive, dry, oily, or combination skin. A basic skin consultation is generally performed when first starting with a new client, which involves the use of equipment such as a magnifying lamp to get a glimpse of the skin's overall appearance and condition. Professionals will then recommend the appropriate skin care regimen and products. Other common duties involve performing facial massages to relax the muscles.
Hair Removal
Knowing about the leading hair removal techniques is also important. In addition to lasers and threading, many people in this field also perform waxing, which is the application of hot wax to the skin that is then quickly ripped away to remove hair follicles from the root up. Getting the right technique can take some practice, and paying attention to the client's skin needs is also important here; people with sensitive skin or allergies often have bad reactions to wax, and it's the technician's job to help avoid these sorts of issues or treat them once they happen.
Providing Instruction
Professionals also typically give tips and advice to clients in addition to performing treatments. For example, he or she may demonstrate the proper way to clean the face and body, or instruct on how to use chemical peels or treatment masks at home between salon visits. Other common advice includes finding and applying the right makeup, as well as instructing clients on how to use skin, nail, or hair care tools.
In Medical Settings
An aesthetician who works in a medical setting generally assists a dermatologist or plastic surgeon in treating a patient for a skin injury or deformity. He or she may also help to restore the skin before and after surgery by doing medical peels, microdermabrasions, or facials, in addition to laser skin rejuvenation and laser hair removal. At times, the professional may also be responsible for administering prescription skin care treatments or medications, but usually only under the supervision of a licensed healthcare provider.
Administrative Tasks
It's often the case that people with aesthetics training are also responsible for certain business tasks and administrative duties. Good customer service skills are essential and the job often requires tracking client needs and offering the appropriate services. Some additional administrative duties include scheduling appointments, making business transactions, and maintaining an inventory of supplies and equipment, as well as selling cosmetics and skin care merchandise.
AS FEATURED ON:
AS FEATURED ON:
By: picsfive

Aestheticians are trained on special skin care products and techniques.

By: japolia

An aesthetician may apply skin care treatments in a spa.

By: Ocskay Bence

An aesthetician can recommend different therapies to treat acne breakouts.

By: Igor Mojzes

Waxing of the face to remove unwanted hair may be done by an aesthetician.

By: Darren Baker

Aesthetician are skilled in applying deep cleaning face mask treatments.

By: belahoche

An aesthetician may be trained in performing chemical peels.