What does an Air Hostess do?
An air hostess, also called a fight attendant in some places, works for an airline, making sure passengers have a safe, comfortable flight. She does everything from serving food and drink and assisting passengers who become sick during a flight, to checking that emergency equipment is available and ensuring that passengers comply with airline safety regulations. If an emergency situation arises, she often provides passengers with important safety information and may even lead evacuation efforts.
As passengers board a commercial airplane, it is often a hostess who checks their tickets or boarding passes. A person with this job may also help passengers locate their seats and figure out where to place their luggage. She may explain how to use emergency equipment and how to stay safe in the event of an emergency landing or other problem. During the parts of the flight that a passenger has to wear seat belts, she may check that each passenger's seat belt is properly fastened and give reminders to those who have forgotten.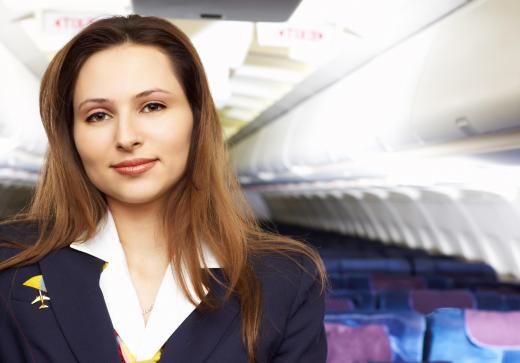 A significant part of the job is making sure passengers are comfortable during the flight. The air hostess may deliver food and drink and operate and announce in-flight movies. If a passenger needs a blanket or pillow, she may provide them. A flight attendant may also offer comforting words and suggestions to a passenger who is afraid to fly. She may even provide comfort and extra attention to a child who is traveling without an adult companion.
Though a hostess often provides a lot of customer service, a person in this field places a lot of physical demand on her body. She must often stand for long periods of time and may do a good deal of bending in order to retrieve items for passengers. She may also face physical jostling on very turbulent flights. Generally, an air hostess' work day can be long as well, with many working for more than 12 hours in a single shift. Often, they are called on to work at night, on the weekends, and even during the holidays.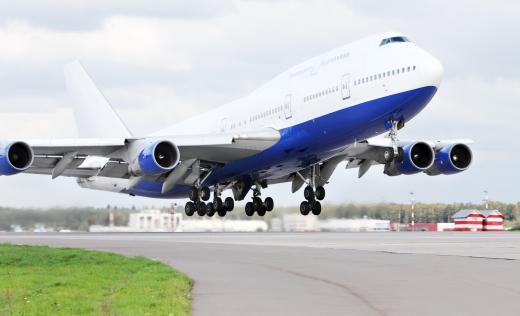 Typically, a person who wants to pursue this job needs only a high school diploma and good communication skills. Many employers are willing to train candidates. Some airlines do, however, prefer applicants who have graduated from hostess training programs or who have earned college degrees. Often, those who wish to work on international flights must also learn to speak a foreign language.
AS FEATURED ON:
AS FEATURED ON:
By: starush

Air hostesses work for airlines.

By: jwblinn

During flights, air hostesses tend to passenger needs and safety.

By: Pavel Losevsky

Air hostesses can help passengers to remain calm and secure during take off.

By: ffly

Flight attendants must learn how to respond in an in-flight emergency.

By: Pavel Losevsky

Some air hosts work on the ground for airlines, checking in passengers and facilitating the board process.