What does an Animal Health Technician do?
An animal health technician, also known as a veterinary technician or veterinary assistant, provides direct care for animals who are sick or injured. He or she might specialize by working with small pets, such as dogs, cats, and birds, or larger domesticated animals, such as horses, cows, and pigs. Professionals assist licensed veterinarians in making diagnoses, administering treatments and medications, performing surgeries, and providing post-operatic care. An animal health technician may work in an animal hospital, private veterinary office, boarding kennel, or animal shelter.
Animal health technicians are often the first professionals that people consult when their animals need medical attention. A technician might provide an initial screening of a pet or farm animal, identify the cause of its discomfort, and explain available treatment options. During a screening, he or she might check vital signs, weigh the animal, and collect information about its medical history. The technician relays such information to a veterinarian, who can determine an appropriate treatment plan.
When an animal requires surgery, a technician is usually responsible for preparing an operating room and administering sedatives or anesthetics. Many technicians are allowed to perform routine procedures, such as spaying and neutering pets and setting splints for broken bones. Following a procedure, an animal health technician generally looks after the animal to ensure its comfort and well-being. He or she might administer medication, dress wounds and surgical scars, and bathe animals. Technicians frequently educate the animal's owner about how to provide ongoing treatment and how to prevent future instances of illness or injury.
To become an animal health technician, a person must typically receive at least an associate's degree in veterinary technology or animal science. Upon graduation, a hopeful animal health technician must take a written and practical licensing exam administered by his or her state or country. Most new technicians receive additional on-the-job training, working as assistants to experienced professionals and performing basic tasks, such as checking vital signs and preparing animals for surgery.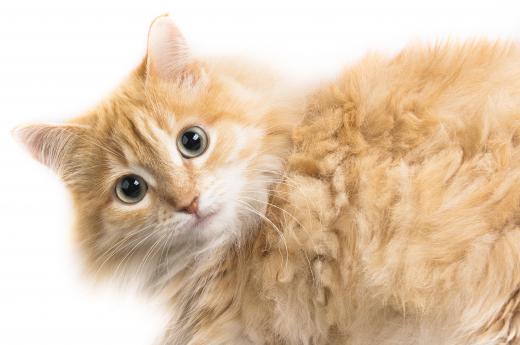 There is generally a strong demand for licensed technicians in all job settings. Most technicians work in animal hospitals and veterinary clinics, though professionals can also find employment with local animal shelters, rescue agencies, zoos, and boarding kennels. Many people in animal health technician jobs aspire to become veterinarians. They may work as technicians while attending veterinary school in order to gain experience and improve their chances of finding employment after receiving their Doctor of Veterinary Medicine degrees.
AS FEATURED ON:
AS FEATURED ON:
An animal health technician must have a love of animals.

By: m-buehner

Veterinary technicians may treat livestock animals, such as pigs.

By: antonsov85

Animal technicians may work in a shelter with pets.

By: Monkey Business

An animal health technician will provide direct care to animals that are sick or injured.

By: Gabriel Blaj

Animal health technicians assist licensed veterinarians in examining and treating animals.

By: Scott Griessel

An animal health technician may help prepare animals for surgery.

By: Rita Kochmarjova

Some animal health technicians may choose to specialize in working with larger domesticated animals, such as horses.