What does an Assistant Controller do?
An assistant controller reports directly to the controller of a company and performs a wide variety of job duties depending upon the size of the organization. As the controller is responsible for the accounting department, this assistant financial worker manages many aspects of the financial process as well. An assistant controller might supervise many areas, including payroll, receivables, taxes and audits.
The financial department in a company is responsible for tracking and analyzing company profits and expenditures, and the assistant controller often spends much time performing this function. An assistant of this type may issue and track customer invoices, obtain payment from clients, and manage collections. He may also manage the budget for a specific department or location, or for the entire company. He might be in charge of the general ledger which traces and records a company's assets and income.
This job might have many general duties associated with it. This financial expert will often maintain the company's bank accounts and analyze purchasing and profit margins. An assistant controller will work closely with the controller and other members of management to ensure good accounting practices by developing rules and procedures for others to follow.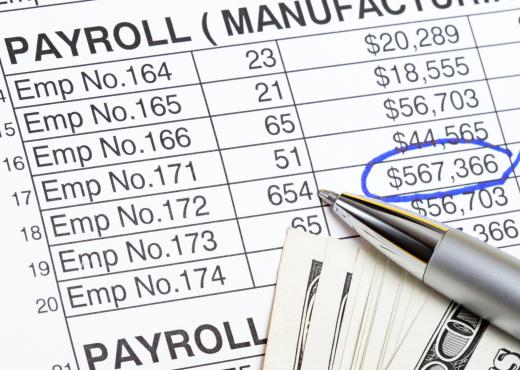 An assistant to the controller who works primarily in financial reporting is responsible for communicating financial information to others within the company and sometimes to clients or outside organizations. A financial reporter will submit detailed reports and analysis to the board of directors, owner of a company, or governmental agencies which require information on a company's finances. An assistant controller will often be in charge of creating monthly reports and tracking inventory.
Another main function of this job is the tracking and management of the payroll process. A person in this position may be responsible for calculating payable hours and commissions for employees, as well as issuing paychecks and maintaining the payroll budget. In larger companies, an assistant controller may supervise a staff of employees who perform data entry and payroll duties, or he may do these functions himself in the case of a smaller establishment.
This position also requires an individual to work with taxes. When a company must submit financial records, as in the case of an audit, an assistant controller is usually a main component of the process. He may be responsible for gathering information and reports, communicating and planning with the management team, and performing presentations for others. Additionally, he may complete and submit tax forms on a routine basis.
AS FEATURED ON:
AS FEATURED ON:
By: Jakub Jirsák

Assistant controllers must understand corporate accounting.

By: Marzky Ragsac Jr.

An assistant controller might work with payroll.