What Does an Audio Visual Engineer Do?
Working as an audio visual engineer revolves around operating both audio and video equipment used for events such as concerts, presentations and speeches. These individuals are knowledgeable in the use of a variety of electronic devices and are experts in achieving excellent sound quality. In general, it's possible to obtain a position in this industry with only a high school diploma, but an associate's or bachelor's degree in audio visual technology is ideal. Some of the primary duties of an audio visual engineer include identifying a client's needs, transporting equipment, setting up equipment, manipulating audio and video and caring for equipment.
Each situation is unique, and an audio visual engineer must first identify each client's needs before preparing for an event. For example, the type and amount of equipment needed for a concert is likely to differ from the equipment needed for a college graduation. He is responsible for communication with each client prior to gathering materials and setting up for an event. This aspect of the job requires someone with excellent interpersonal and customer service skills.
Once an audio visual engineer clearly understands the equipment needs for an event, he will gather all necessary items and transport them to the appropriate location. In the case of a concert, he may need to gather multiple microphones, speakers, mixing boards and laser lights. Failing to bring the correct equipment can jeopardize the quality of an event, so an individual must be highly organized and pay attention to detail.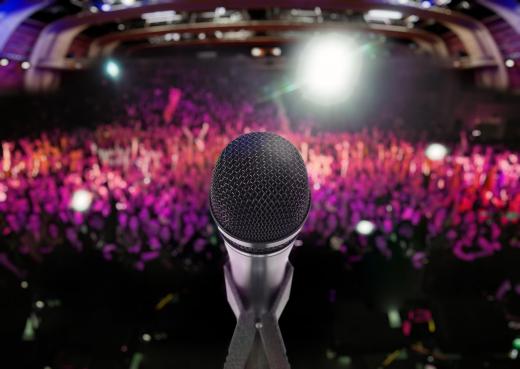 After arriving at a location, he must properly set up the equipment. For audio, he may need to connect microphones to speakers, and speakers to a mixing board. In the case of video, he may need to set up a background screen and projector. An audio visual engineer will typically need to test all equipment and fine tune the acoustics of audio equipment.
Throughout the course of an event, an audio visual engineer will manipulate audio through the use of a mixing board, controlling microphone volume and minimizing background noise. He may add video effects through the use of a number of devices, such as a projector or laser lights. Maintaining equipment is an important part of this job; much of the equipment that an audio visual engineer operates is expensive, so it's critical that he is careful when handling and transporting it. Additionally, he may perform routine inventory checks to make sure everything is accounted for.
AS FEATURED ON:
AS FEATURED ON:
By: franz massard

Audio visual engineers manipulate sound using mixing boards.

By: Andrei Tsalko

Audio visual engineers work in venues such as live concert arenas.

By: Alexey Laputin

Electric instruments and microphones can be plugged into mixing boards by using traditional music cables with quarter-inch plugs.

By: soundsnaps

An audio visual engineer should know about the many different kinds of microphones.