What Does an Auto Appraiser Do?
An auto appraiser determines the value of a used automobile. Whether this is done for the purposes of determining a trade-in value or for insurance purposes, an auto appraiser examines many features of the vehicle and compares the vehicle to the prices that similar vehicles have commanded at sales and auctions. Mileage, options and accessories are all features of the vehicle that the auto appraiser uses to determine the value of the vehicle on a fair open market.
When a vehicle is being traded in for a new model, the amount of money that the dealership will pay for the trade-in vehicle is often determined by an auto appraiser. The auto appraiser will examine the appearance of the vehicle's interior and exterior, the mileage showing on the odometer and compare the model against similarly optioned vehicles that have recently sold in the area. The appraiser also will consider factors such as blue book and black book values from publications that are provided by lending institutions to detail values for vehicles. The vehicle's condition, options and model type will be calculated against all deductions, such as excessive mileage, body damage and paint condition, with each deduction lowering the vehicle's total value by a predetermined amount.
Although the process of determining value of a trade-in vehicle is very straightforward, the system for determining the value or replacement cost of a collector or vintage vehicle is much different. Many special conditions must be applied to the cost of the vehicle by the appraiser to determine an accurate representation of a vehicle's worth. In the case of a collector vehicle, auction prices for similarly restored vehicles are very important in placing a value on a vehicle. This is commonly factored against and averaged against auctions from all over the area, because some areas will bring better prices than others.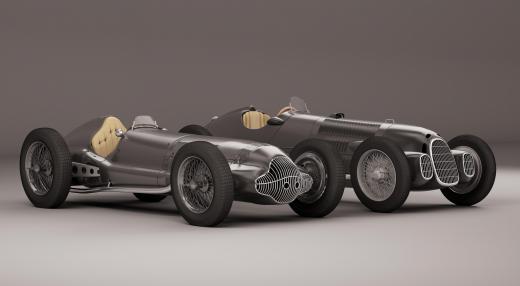 The cost of replacing a vintage vehicle is used when determining the cost of insuring the vehicle. Some insurance agencies will use their own auto appraiser to apply a value to a vehicle, and others will use the average of several appraisers to place a value on the vehicle. Based on information provided by the auto appraiser, an insurance policy can be written and put into effect by the agent to protect the vehicle owner against accidental damage, damage resulting from natural disasters and theft. The appraised value of a vehicle is often recalculated if there are changes in the economy.
AS FEATURED ON:
AS FEATURED ON:
By: godunk13

Auto appraisers consider odometer readings.

By: AdrianEugen

An auto appraiser may assess whether the pieces in a classic automobile collection are all authentic.

By: Paolese

Theft insurance is included in some car insurance policies.

By: Oleg Fedorov

Auto appraisers will examine the apperance of the vehicle's interior, as well as the exterior.