What Does an Equipment Manager Do?
An equipment manager controls property owned by a sports team or other entity. This term usually refers to someone working in athletics, although it can also be used to discuss people who manage construction equipment. Employees in this position keep equipment in safe working order, distribute it to personnel for specific tasks, and track it while in use. This work does not typically require special training or certifications, although familiarity with the industry can be helpful.
In a sports context, the equipment manager handles all equipment used by a team in training, games, and demonstration events. This can include things like clubs, bats, and sticks as well as helmets, specialized footwear, balls, and other equipment. Equipment managers typically have a locker facility for storage and equipment trunks for travel, so the team can bring its own equipment along. Equipment needs can be intense for sports like football or equestrian athletics where participants need a lot of gear.
One part of the job involves regularly inspecting equipment for signs of wear and tear. Equipment managers polish, sharpen, restring, and perform other maintenance tasks to keep equipment looking and performing at its best. If a team considers the use of new or different equipment, this member of the staff reviews it, helps get team members familiar with it, and makes sure the old equipment is appropriately disposed of. This work can include emergency repairs on the road, which may require adaptability and creativity from the equipment manager.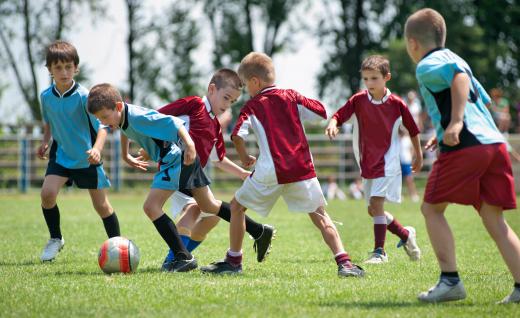 Equipment managers control equipment when not in use, hand it out to authorized personnel, and monitor it while it is in use in events. Many sports have strict limitations on the kind of equipment people can use and how it can be handled. The equipment manager is responsible for keeping all supplies within regulations. This can include meeting with athletics personnel to discuss the adoption of new protocols, or to submit equipment for review to confirm it is acceptable before it is issued to the team.
Construction crews may also use equipment managers. These members of the staff look after company equipment, which typically includes all heavy construction supplies along with some tools, while other tools may be maintained by workers as their own. Equipment managers work in the yard to maintain equipment, send it out for servicing, and store it appropriately. When workers need supplies for a job, the equipment manager looks over the work order to determine what is needed and deliver it to the job site. They can also train employees in the safe use and handling of supplies to reduce the risk of injuries on the job.
AS FEATURED ON:
AS FEATURED ON:
By: Ahileos

Equipment managers must keep track of all machinery and supplies.

By: Dusan Kostic

Some equipment managers work for sports leagues or teams.