What does an HVAC Controls Technician do?
A heating, ventilation, and air conditioning (HVAC) controls technician installs, calibrates, and repairs HVAC equipment to ensure that a building has the proper environmental conditions. The HVAC controls technician also interfaces with various clients and works with other skilled trades in the construction of new homes, offices, and industrial facilities. Typically, a HVAC controls technician works in environments that contain dust, fumes, temperature extremes, and high levels of noise. Most employers hire individuals that have graduated from an accredited HVAC program and have at least two years of experience working as an HVAC control technician.
The primary duty of an HVAC controls technician is to install, repair, and maintain control systems. After receiving a work order, the HVAC controls technician visits the site to examines the equipment. A series of diagnostic tests are performed to determine the problem and identify a proper solution. This involves reading control logic diagrams and wiring schematics to properly adjust pneumatic control systems. The temperature, humidity and pressure are all calibrated and tested.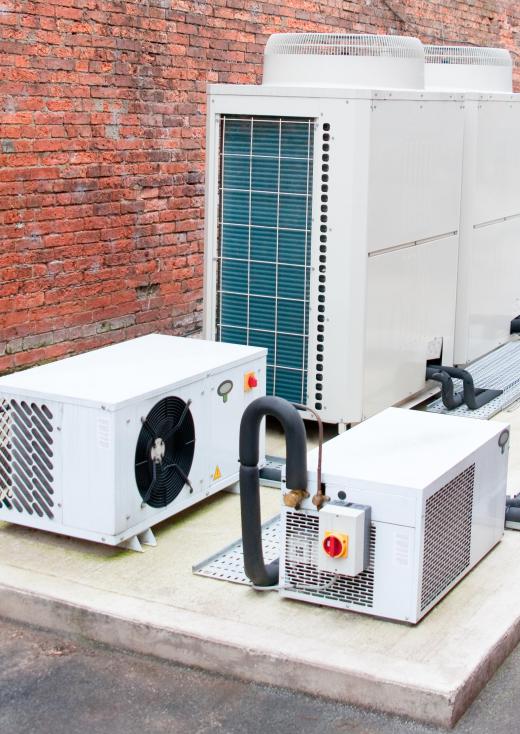 In addition to the control systems, the HVAC system is also repaired and maintained by HVAC controls technicians. This includes the pumps, motors, air compressor, and fans. These parts are replaced if they are worn out or greased and adjusted if they are serviceable. Also, the valves and belt drives are checked and maintained.
As newer technologies arrive on the market, HVAC controls technicians are responsible for replacing outdated and inefficient systems to reduce costs and improve the environmental conditions of buildings. While the HVAC system is shutdown for maintenance, technicians coordinate activities with clients to ensure the safety of those working or residing in the building. Also, technicians make recommendations to improve the HVAC system.
In addition to the service component of the job, there are administrative duties as well. This usually involves preparing accurate cost estimates for a particular repair job and maintaining records of all the inspections conducted and equipment replaced. HVAC technicians also contract labor for large work orders. This involves negotiating compensation and delegating responsibilities so that the project is completed within budget and on time. Also, the technician ensures that the inventory of equipment is maintained and specialized parts are acquired from vendors.
An HVAC controls technician also trains other employees on the operation and maintenance of HVAC equipment. New employees are typically trained by more senior technicians. Protocols and procedures, as well as tricks of the trade, are passed on to younger recruits.
AS FEATURED ON:
AS FEATURED ON:
By: AndG

An HVAC controls technician may install and calibrate an air conditioning system.

By: ArenaCreative

Installation, calibration and repair work are all part of the job for an HVAC controls technician.

By: Photographee.eu

An HVAC technician may repair or install home boiler systems.

By: Cyril Comtat

HVAC technicians are expected to be skilled in air conditioner repair.

By: auremar

Most companies require HVAC engineers to obtain an undergraduate degree in mechanical engineering or a similar field.