What does an Information Broker do?
An information broker, also known as an independent information professional, provides professional research services to his or her clients. The information broker often works for companies that do not have their own in-house librarian or research team, and may also work for self-employed individuals who are in need of skilled research help. Information brokers typically have formal training in research and database skills and may also have additional training or education in one or more subject matters. They are also proficient in seeking out and evaluating information sources.
Many information professionals hold a master's degree in library science (MLS) or library and information science (MLIS). During their time in a library graduate program, they likely took courses in reference services, databases, and research sources. For example, many library schools offer coursework on doing research and providing reference services, in particular related to businesses or disciplines such as law, medicine, or business. In addition to holding and advanced degree in library science, an information broker may hold additional degrees in other subject matters and may regularly complete continuing education courses both in information-related topics as well as the subject matter in which the person concentrates his or her practice.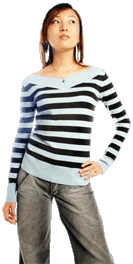 Information broker duties vary according to the information broker's skills, areas of interest and expertise, and the needs of his clients. Some information brokers and their clients may have long-term contracts, while other clients may only need the services of an information broker for special, short-term projects. Many information brokers are self-employed, though some may work for a consulting firm. Some information brokers refer to themselves as independent information professionals to distinguish themselves from information professionals who work as librarians.
When considering someone for an information broker job, it's important to distinguish between someone who knows how to search the Internet from someone who has specialized knowledge and vocabulary and who is trained in using proprietary databases. It is always a good idea to ask an information broker about her educational background and experience in researching the topic or topics for which the information is needed. Additional questions to ask include whether he participates in continuing education or belongs to professional associations such as the American Society for Information Science and Technology (ASIST) or the Association of Independent Information Professionals (AIIP). Finally, it can be helpful to ask about the information professional's career history. Information brokers who have professional experience outside the information profession may be able to conduct more in-depth and accurate research than those who simply have academic knowledge of a subject matter.
AS FEATURED ON:
AS FEATURED ON:
Woman with hand on her hip