What Does an Intrepreneur Do?
An intrepreneur is somebody who leads entrepreneurial activities within an organization. This person does not necessarily need to be a member of the organization's executive team. He or she is anyone who takes on the responsibilities of leading change or development. An intrepreneur provides innovative ideas and develops them into new projects with the aim of improving an organization.
The term intrepreneur relates more to how a person approaches his or her work rather than to a specific job role. Established companies that place a high value on constant innovation, and those that are just starting out, will be especially eager to attract workers of an intrepreneurial bent. Job descriptions might mention an intrepreneurial skill set, but "intrepreneur" is very rarely listed as a job title. Similarly, intrepreneurial training is offered as part of many post-secondary programs, but being an intrepreneur is not usually seen as a profession in itself. An intrepreneur might be found working in any position within a company and is motivated by a desire to promote and lead change.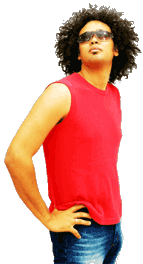 People might want to serve as intrepreneurs for a range of specific reasons. They might possess the creativity and initiative needed to be an entrepreneur, but prefer to apply their talents as part of a team. Many entrepreneurial people are also put off by the risk involved in starting a completely new business.
In some cases, intrepreneurs decide to contribute to a large organization simply because they feel they can accomplish more within it than without. They might, for instance, lack some of the resources needed to realize the projects they envision. A person might also develop an intrepreneurial itch when his or her work within a company exposes flaws in the current system and highlights room for improvement. An intrepreneur might seek to help an organization meet perceived social responsibilities as well as its profit-making objectives.
Successful companies have long been aware of the benefits intrepreneurs can provide. A potential intrepreneur can not only be found within management, he or she might work in any department. A truck driver might spot a deficiency in logistics and have a game-changing plan to contribute, or a secretary might construct a better customer service model, for instance. Just as community development projects tend to do best when there is leadership within the community itself, projects in different departments of a company often do better when workers launch similar "grass roots" initiatives rather than wait to be led only by the management team. Many companies now offer incentives to encourage employees to act as intrepreneurs, including financial rewards or gainsharing programs, promotions, and training.
AS FEATURED ON:
AS FEATURED ON:
Man with hands on his hips