What does an Oral Surgeon do?
Oral surgeons, also called maxillofacial surgeons, perform many different dental procedures to correct problems with the teeth, gums, jaw, and face. While dentists perform many procedures, oral surgeons generally handle those that are more complex, such as facial reconstruction, oral birth defects, bone grafts, and removal of impacted teeth.
People who have suffered facial injuries, or have facial deformities due to medical conditions, often see an oral surgeon to help reconstruct the mouth and face. Many of these surgeons also practice plastic surgery to help people who need to correct facial problems. Cleft lip and palette are common birth defects that oral surgeons can repair, or minimize.
Impacted wisdom teeth are very common. An oral surgeon can remove them surgically to prevent damage to the jaw, gums, and other teeth. It is possible for other teeth to also become impacted, or damaged so severely that they must be removed. Oral surgeons often replace such teeth with dental implants to prevent other teeth from shifting, and to preserve the look of a full set of teeth. Dental implants usually consist of a synthetic tooth attached to a screw that is placed in the jaw.
Some individuals suffer from jaw problems that an oral surgeon can correct. Mismatched or unequal jaw length can lead to problems eating and speaking. Jaw irregularities can lead to discomfort and poor fit for denture wearers. People who suffer from temporomandibular joint (TMJ) disorders often experience intense head and facial pain from the condition. Oral surgeons can reconstruct the jaw to help alleviate many of these problems.
Oral surgeons can often help people eliminate snoring and sleep apnea through surgical procedures. Laser surgery can be used to scar the oropharynx in the back of the mouth, to tighten it and help reduce night-time breathing problems or obstruction. Laser techniques can also remove excess tissue from the palette to help stop snoring and interruptions in breathing patterns during sleep.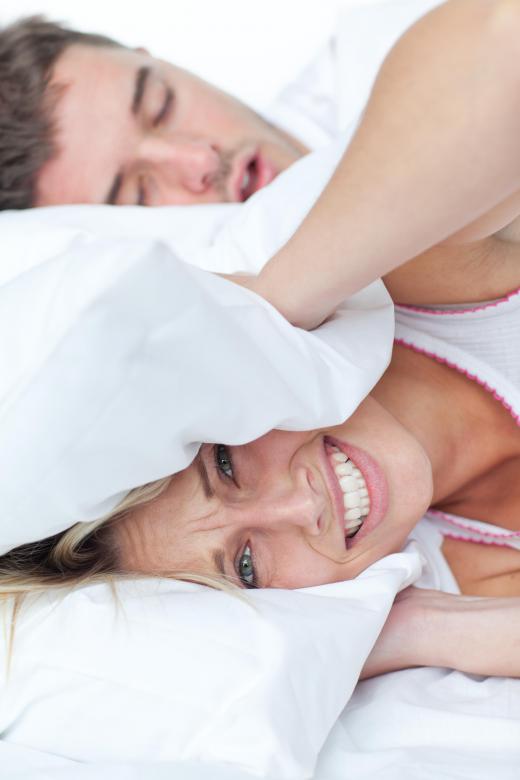 Infections in the neck, face, and mouth can lead to severe medical problems, some of which are life-threatening. An oral surgeon can often remove infected tissue to reduce the risk of further problems. People who suffer from oral or facial cancerous growths often benefit from oral surgery as well.
In the United States, an individual must graduate from dental school and take additional courses in surgery, anesthesia, and pathology to become an oral surgeon. The American Board of Oral and Maxillofacial Surgery certifies oral surgeons, in the United States, who complete an application and examination process. Board-certified oral surgeons must complete continuing education courses to maintain certification.
AS FEATURED ON:
AS FEATURED ON:
By: Alexandr Mitiuc

An oral surgeon can perform surgeries to install dental implants.

By: lumyy010

An oral surgeon must complete 4 years of dental school.

By: darkhriss

One of the duties performed by oral surgeons is the removal of impacted teeth.

By: WavebreakMediaMicro

Oral surgeons often help people stop snoring.

By: imagesflyphoto

Oral surgeons can often help people eliminate snoring and sleep apnea through surgical procedures.