What Factors Affect a Landscape Architect's Salary?
A number of factors could affect a landscape architect's salary including the industry in which he or she works, years of experience, and the educational level of the individual. Generally, the more education and experience a person has, the higher the salary will be as a landscape architect. In some cases, benefits may also play a role, but not be calculated in the salary total. Still, for those who want time off or better insurance, it may be a deciding factor. Whether the individual is self-employed could also be a key factor in determining earnings.
The major factor that affects a landscape architect's salary is his or her years of experience. Senior landscape architects can make significantly more than their younger counterparts. Generally, making a senior landscape architect's salary requires having at least 10 years of experience, but some allowances could be made for higher performing architects, or those with some history of supervisory experience in the past. In some cases, senior architects may be able to earn double what a starting landscape architect could earn.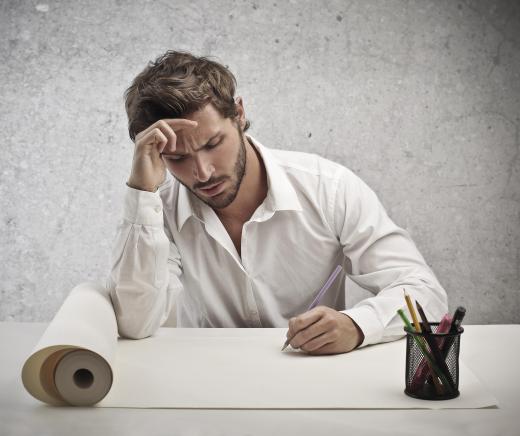 Education is another major factor in determining a landscape architect's salary. The salary may often be positively impacted by a higher degree. Generally, all that is required to get into the field is a four-year college degree, along with accreditation or licensing by the appropriate local government agency. These are just minimums, however, and those who do more to obtain better skills and higher education could be rewarded accordingly.
The other major factor is the type of employer. Typically, government jobs pay less than the private sector. A landscape architect's salary may be 25 to 40 percent less in the public sector, on average, than the salary of an architect in a similar position in the private sector. To make up for that difference, the public sector may offer better benefits, such as additional paid holidays and a better insurance package. Therefore, the salary is not the only consideration.
Self-employed landscape architects can also make a wide range of salaries, depending on the situation. In this case, the landscape architect's earnings depend on the client base, and how much work is available to him or her. Reputation tends to be a major factor, as well. A further consideration that may need to be factored in is the architect's use of personal resources, such as supplies and utilities, to do the job. While there could be some tax write off opportunities for such expenses, they do take away from the bottom line to a certain extent, and the market may not always permit the architect to charge enough to fully cover these costs.
AS FEATURED ON:
AS FEATURED ON:
By: olly

Self-employed landscape architects can make a wide range of salaries, depending on the situation.

By: kez53

A landscape architect may draft plans for the area surrounding a new road.