What is a Curriculum Vitae?
A curriculum vitae (CV) is often required in place of a resume for positions in education, clinical research, work as a physician, or in certain science or publishing positions. Curriculum vitae means course of life and a CV is really a much greater accounting of what one has done with one's life than is a resume.
Unlike the resume, the CV is usually longer and more detailed. Not only will it include education, and former jobs, but it will also include details like specialized classes one has taken, publications, special licenses or affiliations, grants one has received, and any other relevant details to a position for which one is applying.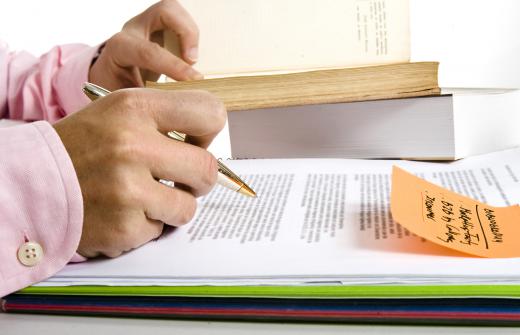 In academia and research positions, prime considerations are given to not only where one studied but also what one studied. Especially in colleges, number of publications or conferences one has presented at can be major selling points. Since many colleges expect their teachers to publish, publication lists in a CV are essential.
Education is not usually listed as merely a place and a degree, but generally must include short descriptions of courses that one considers particularly valuable in one's field. As well attention must be paid to the types of experience one has had in previous jobs, whether paid or unpaid. If, for example, a math teacher spent time tutoring blind students, then that type of experience should be listed in the CV. Such experience can show the teacher is diverse at offering alternate explanations for the visually challenged.
Many students have the opportunity to study with "big names" in their chosen field. If one has participated in a research project with someone who is well recognized in one's field, that is valuable information in a CV.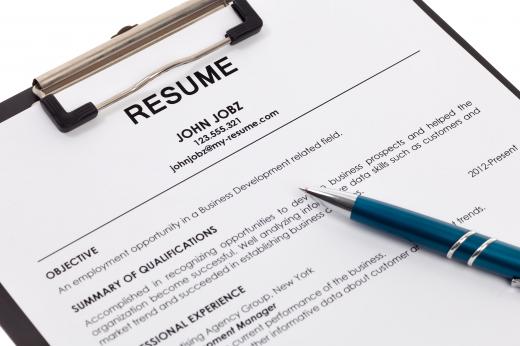 As well, if one has received any awards, grants, fellowships or scholarships, most recommend listing these in a CV. The goal of the resume is to get noticed with a minimum of words. The CVs goal is to get noticed by one's varied experience. Length is less important, and most expect the CV to be considerably longer than a traditional resume. It shouldn't resemble an autobiography, but a well-filled CV of two to four pages in length is expected.
Not all work experience must be listed on a CV. Usually the CV should be specific to one's chosen field. Unless unrelated work experience somehow ties in with the field, it is usually not necessary to list it. Such details can be filled in at an interview, if more specifics about one's history are required.
The CV should be accompanied by a cover letter. The cover letter should keep to the one page minimum. Brief references to work experience can be made but most references should refer to the accompanying CV. The CV should also include relevant information like contact information.
For those feeling troubled by producing a CV, there are some wonderful free templates available online which can help make the process easier. Also, if one has friends with CVs, be certain to ask to see them, so one can get a feel for the process. There are also great books on producing eye-catching CVs, which can help one become an expert CV writer.
AS FEATURED ON:
AS FEATURED ON:
By: Focus Pocus LTD

In academia and research positions, prime considerations are given to not only where one studied but also what one studied.

By: phasinphoto

A resume is often not as long as a curriculum vitae.