What Is a Financial Operations Manager?
A financial operations manager is a finance professional who oversees the conduct of financial activities at a firm or financial institution. The nature of the position can vary, depending on a person's job title and the employer. Generally, financial operations managers are tasked with activities like preparing financial reports, developing strategies for investment, overseeing financial transactions, and working with members of the public who interact with the company's finance department. This work usually requires a bachelor's degree at a minimum.
A person with a BA in finance, accounting, or a related field can often find work. Having a master's degree, especially a master's in business administration, is even more helpful. In addition to having educational requirements, most positions also come with an experience requirement, with employers preferring applicants who have worked in financial management positions before. It can also be helpful to have good communications skills and the ability to work in varied environments because the operations manager may need to travel to other locations as part of the work.
In banks and other financial institutions, separate financial managers can oversee different departments like loans, investment accounts, basic checking and savings, and so forth. These managers oversee staff, prepare department reports, and review daily operations to confirm that the bank complies with the law, as well as standard and accepted practices. Bank staffers may need continuing education to keep up with regulations and trends in the industry.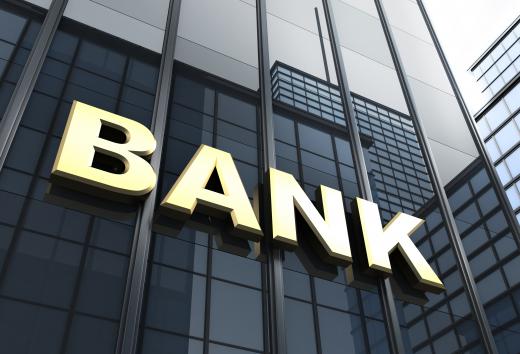 The financial operations manager can also work at a company in another industry, overseeing financial activities including seeking investors, credit applications, banking, and so forth. Financial operations managers are responsible for securing financing for company activities, managing company funds responsibly, and getting payments out to creditors, although they may delegate activities to their staffs. They are also involved in the development of long term investment and other financial planning.
This work requires interest in finance and accounting, along with a head for numbers. A financial operations manager can make a large salary, especially with an advanced degree, and often receives access to valuable employee benefits as well. People with experience can transition to other companies with better benefits and pay if they become dissatisfied with companies they work with, and it is not uncommon for companies to actively recruit talented financial operations managers with good reputations in the industry. A skilled financial manager may be able to negotiate a recruitment bonus for switching employers, or can use the threat of recruitment to get a raise with a current employer.
AS FEATURED ON:
AS FEATURED ON:
By: Nataliia

Preparing financial reports is part of a financial operations manager's duties.

By: Vladislav Kochelaevs

Bank staffers may need continuing education to keep up with regulations and trends in the industry.