What is a Forensic Medical Examiner?
A forensic medical examiner is a doctor who has extensive training in pathology — the study of how a disease progresses, its nature, and its origin. Also known as a forensic pathologist, the medical examiner is charged with determining both the cause and the method in which a person died. A forensic medical examiner may participate in some investigational efforts outside of the lab, but his primary role in an investigation is usually limited to his work in the laboratory.
In many places, the job of forensic medical examiner is a government position, although some may work for medical schools or hospitals. In the government, the office of a forensic medical examiner is generally appointed, unlike that of a coroner. A coroner is usually an elected official who works for a law enforcement agency on a contractual basis and may or may not be a physician.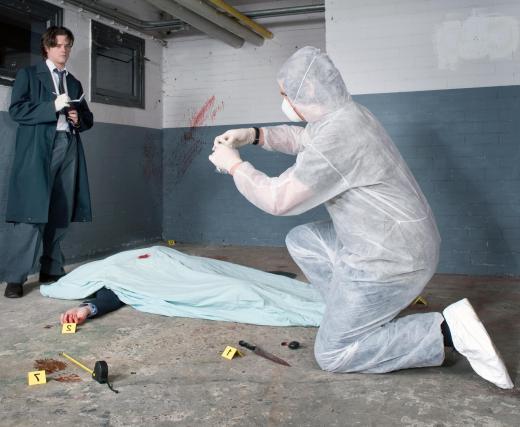 There are several things a forensic medical examiner focuses on during an autopsy, but there are some very basic goals. Through observation and evidence, he tries to uncover a person's medical history, and the keys that will unlock pertinent information regarding a person's life and death. Many times, the forensic medical examiner must use what he learns through observation in order to identify a victim.
During an examination, a forensic pathologist completely examines a body. He meticulously looks for clues on the body's surface and records the information. In addition, part of a forensic medical examination includes an internal investigation.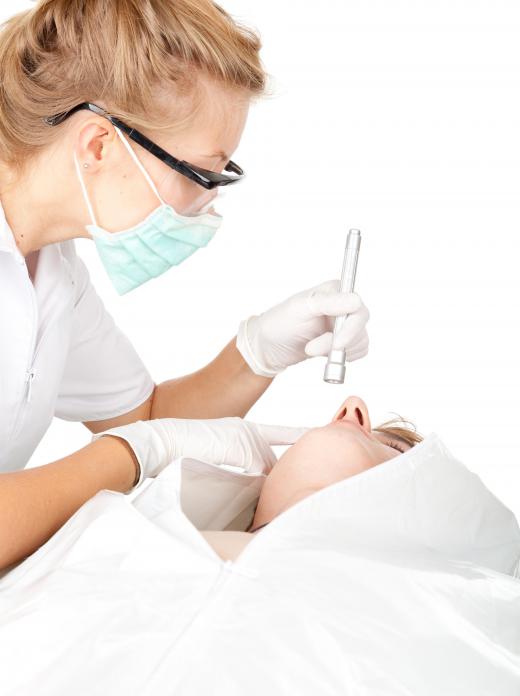 Fluid, both urine and blood, is removed from the body and is examined through a microscope. Tissue remains are biopsied, and examined under a microscope in order to unearth clues that are not readily visible through a surface exam. Analysis of the data collected may enable the forensic medical examiner to determine if a person died a natural death, an accidental death, or was murdered. Unfortunately, there are occasions when a medical examiner cannot determine why a person died.
A career in forensic pathology can be a lucrative one. People considering this profession must be prepared to study hard, and to regularly dissect dead bodies. Classes in chemistry, biology, crime detection, and investigation are recommended as background courses for those interested in becoming a forensic medical examiner.
A person must also be prepared to attend medical school. In most regions, forensic medical examiners must not only be licensed physicians, but be educated in pathology and forensic pathology. After graduation, a physician usually works in residency for at least five years before taking the forensic medical exam.
AS FEATURED ON:
AS FEATURED ON:
By: corepics

A forensic medical examiner determines the cause and way in which a person died.

By: Marcin Sadlowski

A forensic medical examiner focuses on some specific things during an autopsy.

By: Rob Byron

A forensic medical examiner may collect and analyze blood samples.

By: Paco Ayala

Medical examiners may be asked to determine the cause of death of someone who died decades before.