A hair colorist is a specialized expert in hair color. A hair colorist may work in a large salon, where it is his or her sole purpose to help clients select a hair color, and to create that hair color correctly. She might also work in a smaller salon where she performs other hair services as well, such as haircuts or perms. Either type of colorist will be able to do a good job in coloring hair.
A hair colorist's job is not simply to mix the hair dye and spread it on the hair. The colorist's job begins when the customer arrives in the salon. The customer will probably have an idea of the hair color that he or she is looking for, but if not, the colorist may be able to offer some advice for suitable colors. In addition, if the customer already has a color in mind, the hair colorist will be able to assist in selecting a particular shade that is flattering for the client's features, skin tone, and natural coloring.
A hair colorist will generally always be able to help a client select the hair color that is most natural. In addition, the colorist will be able to make sure that the customer's hair is healthy enough to accept hair dye, and that he or she won't end up with brassy, unnatural tones, or orange hair. A client will certainly not be happy with severely damaged hair that could easily have been avoided.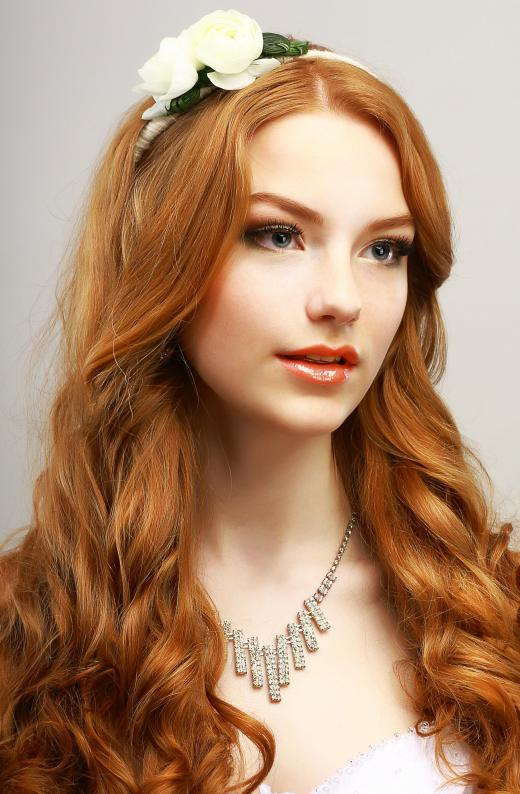 The colorist will also offer advice on highlights or low lights, as well as whether to use permanent or semi-permanent dye. Each client's needs may be different; one might want to change his or her entire appearance, while another may simply want to cover up grays or add a few subtle highlights. Some clients are more willing to do regular upkeep on their hair and hair color, and the colorist should take that into account as well before making a drastic change.
Additionally, a hair colorist may help the salon to sell products, such as shampoos, conditioners, or styling products designed for safe use in colored hair. A colorist needs to be able to be polite and personable while still being honest with her customers in order to be successful. Satisfied customers are more likely to come back and recommend friends. To increase skills and job prospects, a colorist may offer other hair services as well, such as hair cuts or fancy styles.
AS FEATURED ON:
AS FEATURED ON:
By: Tim

A hair dyeing kit.

By: gromovataya

A hair colorist can enhance an individual's natural color.

By: Tyler Olson

A hair colorist can offer advice on what hair color will look best on a salon customer.

By: Konstantin Yuganov

Hair colorists have experience in complicated processes like applying highlights.

By: Roman Gorielov

Colorists can recommend shampoo that is safe for colored hair.