What is a Logistics Manager?
A logistics manager oversees the storage and movement of goods and supplies. Logistics managers are relied upon for nearly every aspect of modern life, often without even knowing it. People in this position arrange the movement of raw materials and finished goods. These items go to processors and manufacturers that create everything from electricity to clothing to televisions. Managers also arrange the warehousing of goods and organization of logistics departments.
The term logistic manager originally referred to a military position. Military managers were in charge of making sure far-flung military groups had food and supplies, in order to keep up morale and fighting effectiveness. The term migrated into the private sector as long-distance transportation of goods became easier and more cost effective.
It is possible to enter a logistics management position through a number of different fields and educational backgrounds. Logistics managers typically have degrees in a business field, but those degrees vary widely. Formal education in logistics and supply-chain management are uncommon but highly sought after for manager positions. Additionally, many people in the field never had any formal advanced education; instead, they worked their way up through their department and received the job through experience.
The position of logistics manager can be broken into three main areas: warehousing goods, moving goods, and managing staff. How often the manager will perform these jobs is based heavily on the size and composition of the company he works for. Companies based on transportation will often have a large number of employees that each have a small niche that they focus on, while smaller companies may have a single person do all three.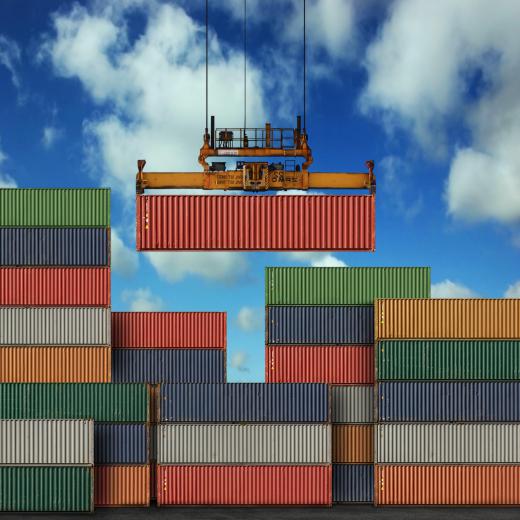 The warehousing of goods is a vital part of modern shipping. When customers order something, they no longer expect it to come in four to six weeks, in fact, four to six days may be too long. Modern shipping requires that an order be processed, packed, and shipped within as small a window of time as possible. Effectively stockpiling, storing, and retrieving items is at the center of that process. A logistics manager is in charge arranging the warehouse, cataloging goods, and processing shipments.
Movement of goods is another of the manager's chief responsibilities. Arranging the timely pickup and transport of goods is a tricky process, and getting goods off-loaded and then reloaded with minimal downtime takes a great deal of effort and planning. Logistics software, along with modern instant communication devices, makes this job a lot easier. The logistics manager can plan entire routes days in advance making sure an item doesn't sit too long in any one spot.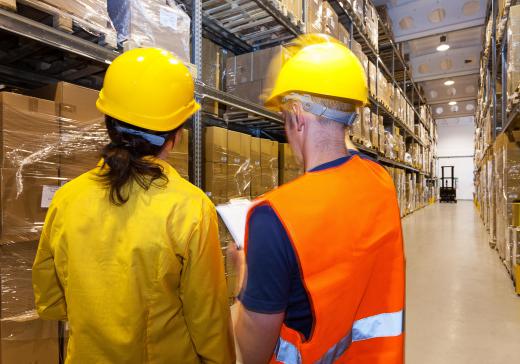 Overseeing personnel is the logistic manager's last main job. Managers often have warehouses full of workers or a fleet of drivers to keep track of. They need to organize these people with the overall plan for the goods. Drivers need to be where they are supposed to be and warehouse workers need to be there to meet them.
AS FEATURED ON:
AS FEATURED ON:
By: Ken Pilon

A logistics manager makes sure that the warehouse is arranged and cataloged.

By: carloscastilla

The transportation of the warehouse goods is an important duty of a logistics manager.

By: Binkski

Logistics managers may contract with shippers that use intermodal containers for the sake of improving efficiency.

By: Marco2811

A logistics manager oversees how goods are shipped, stored and distributed.

By: Photographee.eu

Logistics managers are responsible for managing the warehouse staff.

By: Kurhan

Logistics managers ensure that goods are shipped on time.