What is a Loss Prevention Officer?
A loss prevention officer is a security specialist who works in retail environments to investigate, prevent, and pursue thefts. In addition to monitoring customers for signs of shoplifting, loss prevention officers also investigate and keep an eye on employees, as employee theft can be a significant problem in some retail settings. Special training is not necessarily a job requirement, although people who have completed security training or who have experience can be more competitive applicants. Stores must also make sure their loss prevention officers are familiar with their rights and responsibilities under the law.
Loss prevention officers can monitor and review security tape in addition to making recommendations for placement of security cameras, mirrors, and other monitoring devices. They are usually consulted when stores are developing layouts for dressing rooms, floors, and stock rooms. Although the loss prevention officer cannot dictate the layout, obvious security concerns can be identified and addressed with small changes, like not creating a blind spot with a set of shelves or racks.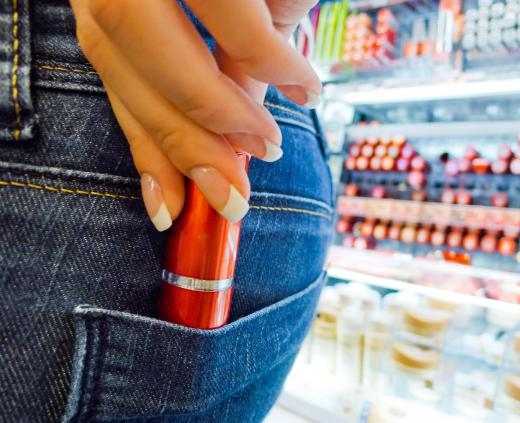 A loss prevention officer also usually spends time on the floor of the store, typically dressing in plain clothes and posing as a customer. This allows the security officer to watch customers closely. The law usually requires that proof of shoplifting be provided before someone can be detained by a store; the loss prevention officer must see a person taking and concealing an item, for example, clearly intending to take it without paying. Rotating loss prevention officers can also watch clerks who are not familiar with them to see if they appear to be engaging in theft.
If a loss prevention officer identifies a shoplifter, the person can be retained by the store until police officers arrive and process the shoplifting charges. Loss prevention officers are allowed to use some basic techniques for restraining people in the course of their work. To avoid charges of false imprisonment, loss prevention officers and stores are very careful about how they handle suspected shoplifting cases.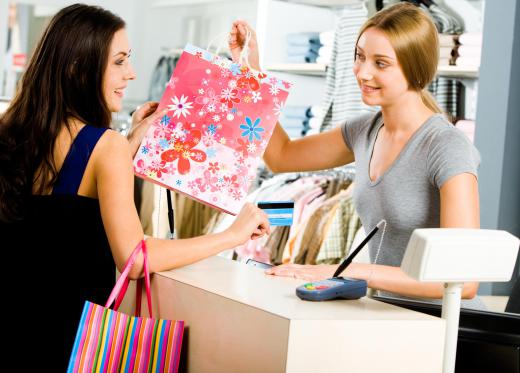 In cases where employee theft is the issue, the security specialist submits a report to the company, allowing it to take action against specific employees. Recommendations for preventing theft or making it harder in the future can also be made. These can include limiting access to register functions like chargebacks, requiring employees to check bags and coats when they come to work, and providing employee discounts and other benefits as incentives to encourage people to remain loyal to the company.
AS FEATURED ON:
AS FEATURED ON:
By: Gina Sanders

A loss prevention officer may monitor customers for signs of shoplifting.

By: Photocreo Bednarek

Loss prevention officers may work in a mall and oversee a number of retail stores.

By: pressmaster

Employee theft can be a significant problem in some retail settings.