What is a Military Academy?
The military academy is a type of school that has existed in the United States since 1776 with the purpose of providing an education in the military arts. The military academies in the United States today can be divided into three types: the secondary school military academy, the higher education military academy, and the four Federal service academies.
Secondary school military academies are also known as military prep schools. Often designed as boarding schools, they aim to train soldiers and civic leaders, with a focus on self-discipline, achievement, and community. Some accept students as young as fifth grade.
The higher education military academy includes all undergraduate, graduate, and professional military programs outside the Federal service academies. They aim to serve students with a secondary military academy or college prep background, but may also have a compulsory physical fitness test as part of their admissions process. Some require that admissions candidates be unmarried.
In general, higher education military academies require a standard college preparatory course for their undergraduate admissions, and the admissions process is similar in many ways to other college admissions, but they also generally require a physical fitness test of some sort, and some require that candidates for admission be unmarried. Some higher education military academies have a mixed student population, including traditional students as well as the corps of cadets who participate in military training as well as attending classes. Students may or may not receive a commission in the armed forces upon graduation.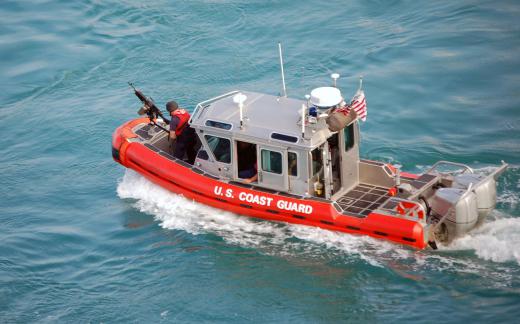 There are four federally-funded Federal service academies to prepare officers for the armed forces with a four-year B.S. degree. The Army service academy is the U.S. Military Academy at West Point, New York. The Navy conducts officer training at the U.S. Naval Academy in Annapolis, Maryland. The Air Force academy is the U.S. Air Force Academy in Colorado Springs, Colorado. And the Coast Guard prepares officers at the U.S. Coast Guard Academy in New London, Connecticut. Graduates receive a commission and have the obligation of at least five years of active duty.
Also important to mention is the U.S. Merchant Marine Academy (USMMA) at Kings Point, NY, which is not a Federal service academy, but does prepare shipboard officers the US Merchant Marine as well as for the Navy and the Coast Guard.
AS FEATURED ON:
AS FEATURED ON:
By: Oleg_Zabielin

The U.S. Military Academy at West Point prepares cadets for leadership roles in the U.S. Army.

By: Commander, U.S. 7th Fleet

Students at the U.S. Naval Academy are taught how to coordinate amphibious assaults, among other things.

By: Wimbledon

The U.S. Coast Guard Academy prepares officers to command harbor patrols, drug interdiction missions, and other duties.

By: Pavlo Vakhrushev

Officers in a nation's navy have usually received command and technical training at a naval academy or in an equivalent ROTC program.

By: Fotoluminate LLC

The U.S. Air Force Academy in Colorado Springs, Colorado prepares officers for a career in military aviation.

By: Oleksii Nykonchuk

Many nations have some type of military academy that prepares officers for combat and other operations.