What is a Mobile Nail Technician?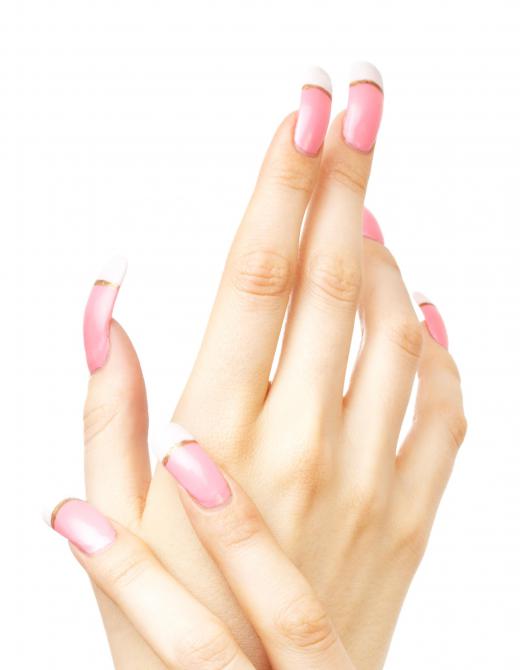 A mobile nail technician provides the same fingernail and toenail care as a traditional nail technician except that the services are rendered in the customer's home, office, or other location. In other words, the mobile nail technician goes to the customer rather than the reverse. The types of services offered generally include both manicure and pedicure options.
Like a salon-based nail technician, a mobile nail technician gives manicures and pedicures and other related treatments that make nails more attractive. Specific treatments can include cutting, polishing, shaping, and styling nails. Popular artificial nail treatments often include acrylic or gel nail extensions or other designer embellishments.
In this business model, the mobile nail technician can work from anywhere and at any time. The principal advantage is that appointments can be booked that fit better with customers' busy lives without the limitations of a salon's ordinary business hours. Avoiding the costs of owning or renting a bricks-and-mortar space, a mobile nail technician's reduced overhead may allow that savings to be passed along to clients in the form of more competitive pricing.
In most areas, nail technicians — mobile or otherwise — must be licensed by the appropriate ruling body. Typically, the aspiring nail technician must complete a nail technician training course from an accredited cosmetology school, and then pass an exam, to qualify for a license. Interested persons should contact their local government agency for the specific licensing requirements in their area. It's important to note that mobile nail technicians must live up to the same health and safety standards as a salon-based manicurist or pedicurist.
Those with the ambition to be their own boss may find this an attractive career. In fact, many mobile nail technicians are self-employed entrepreneurs who find the freedom of running their own business very appealing. There are, however, significant start-up costs in launching a go-anywhere manicure/pedicure business that need to be taken into consideration.
One start up cost for mobile nail techs is a vehicle big enough to conveniently transport the nail technician and the technician's equipment from place to place. The next substantial expense is the nail equipment itself. The mobile nail technician must be equipped with an appropriate array of tools and supplies to effectively compete with salons and spas in terms of quality customer service. Gasoline and other travel-related costs can also pose a significant expense. Professional liability insurance to protect against job-related lawsuits is another cost of doing business.
In addition to technical skills and equipment, the mobile nail technician needs the personal qualities necessary to grow a loyal customer base. These traits include having the necessary time, personality, self discipline, and managerial acumen for business success. Staying on top of the latest fashion trends, techniques, and advancements in industry technology without the benefit of daily advice or feedback from colleagues is another issue. With this in mind, mobile nail technicians may find it desirable to work for someone else in the field first, perhaps as an apprentice, before striking out on their own.
Artificial fingernails applied by a mobile nail technician.

By: cardiae

A woman with gel nails applied by a mobile nail technician.

By: Valua Vitaly

Mobile nail technicians often offer pedicures as well as manicures.

By: terex

Mobile nail technicians are able to provide manicures to the ir customers in their customers' homes.