What is a Mobile Pet Groomer?
A mobile pet groomer is a person who brings a pet grooming service to the client's location. The mobile pet groomer typically brushes, bathes and clips animals in a specially outfitted van, truck or other vehicle, parked at the client's home, place of business or elsewhere. The groomer might work with both dogs and cats or specialize in one animal or the other. He or she might groom the family pet or a show dog or cat, depending on the client. Some mobile groomers might also work with other species of animals.
Mobile pet groomers might start out working in traditional grooming salons or they might target careers as mobile pet groomers from the outset. Like traditional pet groomers, mobile pet groomers usually undergo some kind of formal training and might pursue certification. They can attend professional grooming schools or work as assistants for established groomers to learn the ropes. Many mobile pet groomers are self-employed, either having started their own businesses or having bought into mobile pet grooming franchises. Those groomers who buy into franchises might receive training through the franchise companies.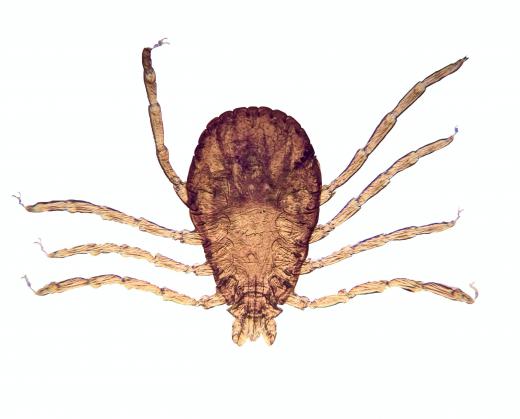 During the course of the workday, the mobile pet groomer can expect to get wet and dirty. Being bitten or scratched by the animal being groomed also is possible. The mobile pet groomer also is exposed to fleas, ticks and other unpleasant pests. Liking animals and being comfortable around them is a very important aspect of the job. Knowing basic pet first aid and having some understanding of when a pet might need veterinary care is also necessary.
Like anyone working with animals, mobile groomers should have patient personalities in order to handle frightened, untrained or other uncooperative animals. Strength and physical fitness are important for lifting heavy dogs into vans or baths. Manual dexterity will help with clipping fur, trimming nails, expressing anal glands and other facets of grooming. Understanding different dog and cat breeds and their characteristics is essential.
Often, mobile pet groomers are self-employed. Some mobile pet groomers work alone, and others employ assistants who travel to client locations with them. Having business and marketing skills is essential. Having good public relations and communications skills will help mobile pet groomers find and retain clients.
Working hours for mobile pet groomers are often outside the normal business day because of clients' schedules. Unlike traditional grooming facilities where clients can drop off pets during the workday, mobile pet groomers often visit when clients are at home. This can mean evenings and weekends, although some mobile pet groomers might take care of animals while clients are away from the home, depending on the groomer-client relationship.
AS FEATURED ON:
AS FEATURED ON:
By: Carolina K Smith MD

Pet groomers and stylists should be prepared to treat animals that have ticks and other problems.

By: Quasarphoto

Some pet groomers are mobile-based businesses.

By: Bob Rannells

Brushing is typically part of a mobile pet groomer's work.

By: Diana Taliun

A pet groomer may clip a dog's nails.

By: antonsov85

Mobile pet groomers may helpful for pets who have longer hair.

By: Budimir Jevtic

Establish a routine for trimming or removing hair from pets when they are young.

By: absolutimages

Being bitten or scratched by the animal being groomed is a routine occurrence for a mobile pet groomer.