What is a Project Coordinator?
A project coordinator is an administrative professional who ensures that the people and resources devoted to completing a goal are used appropriately. Sometimes also called a project facilitator, this person usually works under a manager to support one or more project teams. He or she is typically expected juggle a combination of responsibilities, including managing scheduling and communication among team members, coordinating meeting materials, and assisting members with transportation or relocation if necessary. Getting into the career often requires a background in a field related to the project goals and extensive experience working with groups and as a team leader.
Need for Coordinators
Major projects within a company, or between two or more separate organizations, often require a manager to oversee everything that is done. As a project becomes more complicated, with additional tasks or more team members added, it often becomes impossible for a single manager to handle everything involved in running the team. This is where a project coordinator comes in. He or she takes on some of the responsibilities of the manager to help ensure that the project goals are met.
Common Duties
Coordinating meetings and other conferences is an important function of a project coordinator. If the work involves collaboration among multiple people from different departments or organizations, for example, then he or she makes sure that the everyone is aware of when a meeting is scheduled and finds a place that can accommodate all of the attendees. Much of the work done by a facilitator involves talking with various team members and attending meetings with fellow employees.
In addition to providing administrative assistance, a project coordinator may also be required to handle travel and accommodation. This might only involve arranging transportation for all team members to offsite meetings by car. In cases where the group is made up of members from a wide region or even other countries, a project coordinator may need to help members of the team temporarily or permanently relocate nearer to where most of the meetings take place. In this scenario, he or she might assist with travel and housing accommodations, deal with immigration paperwork, and help members to adjust to a new environment.
Qualifications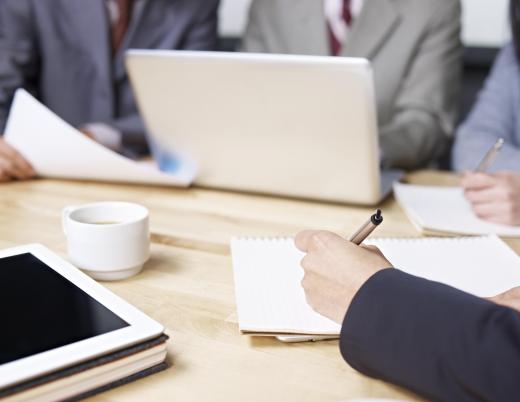 As most projects involve the collaboration of teams of people, individuals who take on coordination roles often need strong communication skills. Time management is also critical, so good project coordinators typically need to be able to multitask and meet deadlines effectively. Additional experience being a member of a team or leading a team is also important.
An educational focus in a particular field is often helpful as well. For example, a coordinator for a software development team might have a degree in programming or software engineering. When the coordinator understands what the team is doing, he or she can better help the team achieve its goals.
Salary And Other Bonuses
This position is often relatively high in a company, so a project coordinator usually gets paid more than other team members, though he or she still works under the manager. Some employers also offer bonuses for ensuring that a project is completed on schedule and within the allocated budget. As companies take on bigger projects, they often recognize how important a well organized team is. Individuals with the necessary background and skills in project coordination can usually find work with a wide array of employers.
AS FEATURED ON:
AS FEATURED ON:
By: BlueSkyImages

A project coordinator is responsible for coordinating meetings and conferences.

By: witthaya

A project coordinator may be responsible for arranging travelling transportation and accommodations for team members.

By: gstockstudio

A project coordinator makes sure every project member meets expected benchmarks.

By: imtmphoto

Project coordinators may organize meetings to make sure members are on the same page.

By: corepics

A project coordinator is responsible for managing communication among team members.