What is a Rhodes Scholar?
A Rhodes Scholar is a winner of one of the approximately 90 Rhodes Scholarships awarded each year by the Rhodes foundation. Rhodes Scholarship recipients study at Oxford University, in England, for one to two years. This study may be applied to a degree being completed at another university, or it may serve to complete a degree. Citizens of only a select number of countries are eligible for this scholarship, and recipients often go on to find success in a wide range of professions.
Backgrounds of Scholars
Students eligible to become a Rhodes Scholar often have a fondness for sports, strong moral character, and an interest in their fellow citizens. While scholarships are often awarded to students with political or legal interests, playwrights, religious leaders, and athletes have all become Rhodes Scholars. Some scholars use the time to work on a bachelor's degree, while others study at Oxford to complete a postgraduate program.
Advantages of Scholarship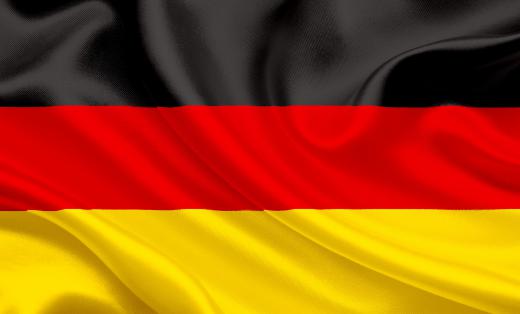 Being a Rhodes Scholar is quite an accomplishment and comes with extraordinary benefits. Not only is full tuition paid, but students also receive a generous stipend to live on, and may receive additional scholarships through Oxford. This scholarship is quite prestigious and can give a Rhodes Scholar an advantage when looking for employment after completing a degree. Study at Oxford also presents numerous opportunities for a Rhodes Scholar to network and establish long-term relationships with professors and future world leaders.
Eligibility for a Rhodes Scholarship
Initially the scholarship was awarded to students solely from the US, UK, and Germany. With the beginning of World War I, Germans could no longer become Rhodes Scholars. Germans were once more allowed to apply after WWII, but no German student became a Rhodes Scholar again until 1971. Women, however, were not permitted to apply until 1977. Scholarships are typically awarded based on scholarly achievement and demonstrations of leadership.
Scholarships by Country
The Rhodes Trust was established in 1902 through the will of Cecil John Rhodes, who amassed a fortune via diamond mines in Africa. Today, citizens of numerous countries including Australia, India, and a number of South African countries can apply for Rhodes Scholarships. These countries receive a yearly allocation to award. In the US, for example, there are 32 scholarships available each yeah, while Canada has 11. Germany is only allowed two scholarships and most smaller eligible countries can award one to two per year.
Famous Examples
Some well-known Rhode Scholars include:
Robert Penn Warren — Former Poet Laureate of the US.
Dean Rusk — Former US Secretary of State.
Bill Clinton — Former President of the US.
Kim Beazley — Former Deputy Prime Minister of Australia.
George Stephanopoulos — director of communications for Bill Clinton's 1992 presidential campaign, later a political commentator.
AS FEATURED ON:
AS FEATURED ON:
The Rhodes Trust is the organization behind the Rhodes Scholarships.

By: believeinme33

Germany is allocated two Rhodes Scholarship per year.

By: kentoh

Cecil John Rhodes, whose will founded the Rhodes Trust, earned his fortune from African diamond mines.

Former U.S. President Bill Clinton is a Rhodes Scholar.