What is a Technical Crew?
A technical crew consists of those individuals who are involved in handling the technical operations of live performances and productions in film and television. A popular choice for entertainment occupations, the technical crew is often referred to by shortened versions of their official title such as "tech crew" or "techies". The demands of a particular performance determine the size of a technical crew and the specific roles that members are expected to perform.
A tech crew oversees the technical details in the creation, development and operation of a production from behind the scenes. Technical crew members may also supervise various technical aspects of performances such as plays, concerts, musicals, operas, or circuses. The roles and responsibilities that a crew assumes are largely dependent on the scope and size of the performance or production. A relatively small performance may require only a couple of crew members while larger, more complex professional productions may call for a technical crew with hundreds of members in more than one department, as with a film production. A tech crew's responsibilities can also change as the requirements of a live performance or production shift.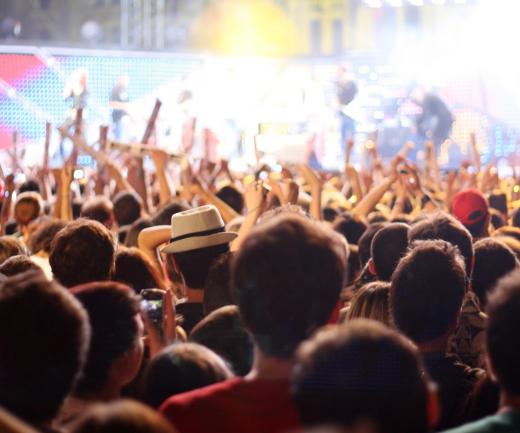 A technical crew staff may be experienced in dozens of areas, including lighting, camera operations, sound direction and stage and set management. A theatre production is one kind of live performance that may require a large and varied tech crew to handle every stage of its development from pre-production to production to the final performance. Staff members of a technical crew are expected to possess knowledge in handling production equipment that is necessary for their department's operation. Regardless of their department or specialty title, all individuals involved in a production's operation and who are not the performers are considered members of the technical crew.
Members of a tech crew who handle operations backstage during a performance are also known as the running crew. The running crew deals with the technical requirements of a performance being acted out live in front of an audience, ensuring its smooth operation. Their responsibilities usually begin and end with the live audience performance. Occasionally performers may be considered members of the running crew and thus the technical crew if they assume a role in managing technical aspects of the live production once their performance has ended.
AS FEATURED ON:
AS FEATURED ON:
By: Moreno Novello

Technical crew members may also supervise various technical aspects of performances, such as plays or concerts.

By: Peter Kim

A technical crew staff may be experienced in camera operations.