A textile buyer is a person who typically works for a company that produces either apparel or furnishings. It generally is the responsibility of the buyer to purchase materials that use either natural or synthetic fibers. Also, most buyers use their extensive knowledge of the products and the industry to obtain high-quality, high-demand products at the best possible price.
When a textile buyer becomes aware that the company's inventory is being depleted, he or she typically seeks to replace it with products that will be desired by potential customers. The buyer usually conducts extensive research on potential suppliers to determine which ones can provide textiles that meet quality standards in the amounts required and in an appropriate time frame. Once those suppliers are identified, the buyer typically will enter negotiations to finalize the transaction.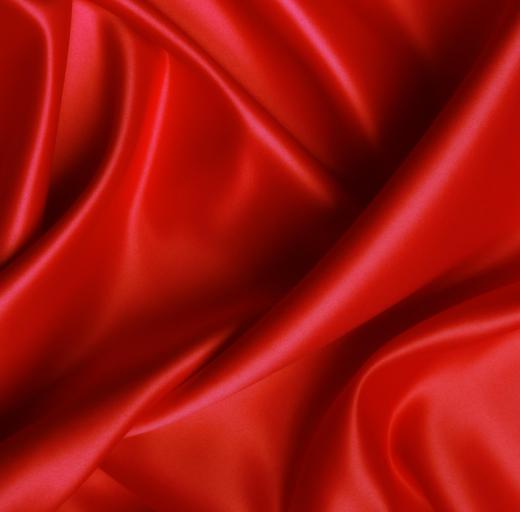 Successful textile buyers typically possess a variety of skills. Most buyers have a significant amount of knowledge about the textiles themselves, and understand the differences between quality and subpar materials. He or she typically has a solid awareness of the entire textile market, as well.
Another skill that can be vital for the textile buyer is proficiency in negotiation. A company's profit margins are determined when the components of the finished product are purchased. Prior to purchasing these components, the company will already know what price the market will bear for the finished product — the price of each component determines the overall profitability of each item. By having good negotiation skills, the buyer can help keep the price of materials low, thereby helping to increase the profit margin of the company.
For example, a company that produces competition garments for figure skaters uses Lycra®, thread, and Swarovski crystals for each outfit. The company knows that the going price for each outfit is around $1,000 US Dollars (USD), and its price for the fabric, thread, and crystals is $400 USD, therefore giving the company a profit of $600 USD on each garment. If the textile buyer can negotiate a lower price on the components, the profit on each garment increases.
Since many textile buyers purchase material from foreign sources, foreign language skills and an understanding of foreign currencies may also be beneficial for them. While some buyers work their way up from lower-level jobs in the textile industry, others come into the industry with a strong education in business and marketing, and they learn the textile industry as they go. With either path, it is a combination of negotiation and marketing skills and a sound knowledge of the textile industry that usually makes a person a successful textile buyer.
AS FEATURED ON:
AS FEATURED ON:
By: klikk

A closeup of satin cloth.

By: Viktor

A folded square of linen.