What Is an Administrative Fellowship?
An administrative fellowship is a program administered by hospitals, academic medical centers and non-profit healthcare organizations to train master's-level graduates in the administrative aspects of a healthcare facility. Fellowships are given to post-graduate students in the health or finance field. The length of the fellowship varies from one to two years, depending on the institution, and focuses on management of the delivery of healthcare and support services. Upon completion of the program, fellows are trained to become healthcare administrators in large, integrated healthcare systems.
Competition for administrative fellowships is high, and applications are open to only those who hold certain master's degrees — Master of Health Services Administration (MHSA), Master of Healthcare Administration (MHA), Master of Public Health (MPH), Master of Business Administration (MBA) or Master of Public Administration (MPA). People who hold an MPH or MPA should have taken and passed coursework in healthcare administration to qualify. Graduate and undergraduate transcripts are needed to apply, and grades should be at least a 3.0 average on a 4.0 scale. Letters of recommendations from professors and essays are normally required. Usually, no more than two to four applicants are selected by an institution each year, depending on the institution.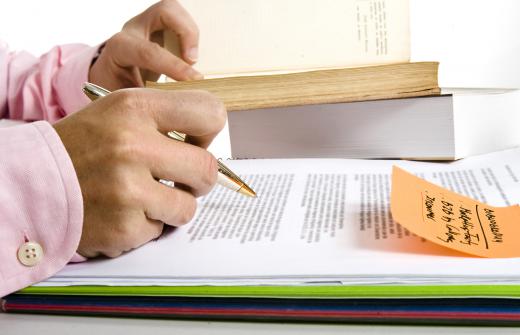 Different institutions require that administrative fellowship applicants have previous experience as an intern or staff member in the healthcare field. Knowledge of business management, clinical research, practice management, human resources and computer systems are also a plus. Typically, administrative fellowship programs begin in the summer. Once accepted, recipients are given a stipend and full benefits, including medical, dental, life and disability insurance.
Fellows will follow an intense charted course of study, including healthcare organization procedures and participation in the overall operation of healthcare management. They work directly with physicians and administrative staff members to gain a better knowledge of large healthcare facilities. Administrative fellowship students are often required to take part in department rotations, giving them firsthand experience in the clinical, financial, ambulatory, operational and quality of patient care aspects of the entire system.
The fellowship program was designed to make sure that fellows have gained practical experience and vigorous participation in the administrative functions of healthcare facilities. After completion of the administrative fellowship program, fellows will be able to join the management team at academic hospitals, medical clinics, and healthcare research facilities. Students will have mastered analytical and human relation skills and developed an understanding between the medical institution's structure and the different departments and staff members. Many students go on to become hospital administrators and department heads at the same institutions where they completed their fellowship.
AS FEATURED ON:
AS FEATURED ON:
By: Focus Pocus LTD

An administrative fellowship is a program designed to train master's-level graduates in the administrative aspects of a healthcare facility.

By: HconQ

Administrative fellowship recipients are often given a stipend and full benefits, including dental insurance.

By: Monkey Business

An applicant who has an MBA is open to apply for an administrative fellowship.