What is an Art Consultant?
An art consultant is a person who consults individuals or businesses about which pieces of art they should acquire. This advice may be used for a wide range of purposes, from building a personal collection for enjoyment, to designing an art program for a chain of hotels, to building an investment portfolio. Fine art is considered a relatively stable long-term investment, if properly handled, and so many individuals or businesses with money to invest turn to it in times of economic turmoil.
Wealthy individuals often turn to an art consultant when purchasing a new house, or redecorating an existing house, to help them get the art on the walls that they most want. The art world is in constant flux, and keeping track of which pieces are for sale, and what new artists are hot, is a full time job. A skilled art consultant will meet with a client and get a feel for their likes and dislikes, take down their budget, and note any specific pieces the client is looking for. They will then help track down the desired pieces at auction, and recommend new or unexpected artists to help fill out the collection. Rates for consultants vary widely, depending on expertise, overall budget, and the size of the desired collection.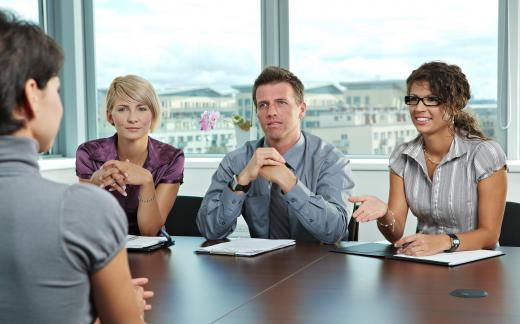 Businesses are also often in need of art for their locations, and they may hire a freelance art consultant, or may have an in-house art consultant. These consultants are responsible for keeping a cohesive feel throughout the business' many properties, staying within budget while reflecting the feel of the company. Hotels, for example, may use a number of art consultants to design a comprehensive art program for their chain, either with similar art throughout, or with regionally-appropriate art.
Finally, an art consultant may serve principally as an investment adviser to individual or corporate clients. In this case, the consultant is expected to have a very comprehensive understanding of trends in the art world, including which new artists are rising stars, which artists are undervalued, and where large risks may be taken for potentially large gains. These consultants work hand in hand with clients to diversify an art portfolio at auction, or through private sales to reach the level of risk-to-gain they desire.
Most art consultants have at least an undergraduate degree in Art History, or a similar major, and many have advanced degrees. Many art consultants have worked in some professional capacity in the art world before becoming independent consultants, often working at large auction houses, or in galleries. A number of large art consulting firms exist, as well, employing tens or hundreds of employees in order to cover various specialties for clients.
In addition to traditional framed fine art, many consultants work with other types of art as well. Some consultants specialize in textile arts, while others specialize in sculpture, or installation arts. Many consultants also have a background in interior design, and, as part of their services, may offer to broker other decorative pieces, such as antiques, or craft objects.
AS FEATURED ON:
AS FEATURED ON:
By: nyul

An art consultant may serve as an investment adviser to corporate clients.

By: FotolEdhar

A skilled art consultant will get a feel for a client's likes and dislikes, their budget, and any specific pieces they are looking for.

By: Mikhail Markovskiy

Art consultants help corporations find sculptures that can be displayed outside their office.