What is an Information Clerk?
An Information Clerk is a professional who manages, organizes, and disseminates information within an organization. They play a crucial role in ensuring smooth communication and operations. But how does one become an Information Clerk and what skills are required? Let's delve deeper into this intriguing profession.
The title "information clerk" provides a hint about the responsibilities of a person in this position. An information clerk can be described as a person through whom information flows. This includes both incoming information, such as phone calls and messages, and outgoing information, such as mail and company information. She is also an individual who manages information by way of tasks such as organizing, filing, and distribution of documents.
The specific duties of an information clerk can vary. These are often based on the business and the industry in which an individual with this position works. Most information clerks perform duties that can be collectively described as basic office clerical functions. This means that a person who is interested in obtaining such a position may want to be acquainted with certain office equipment. According to the Bureau of Labor and Statistics (BLS), information clerks use the telephone, personal computers, and other electronic devices to send e-mail and fax documents.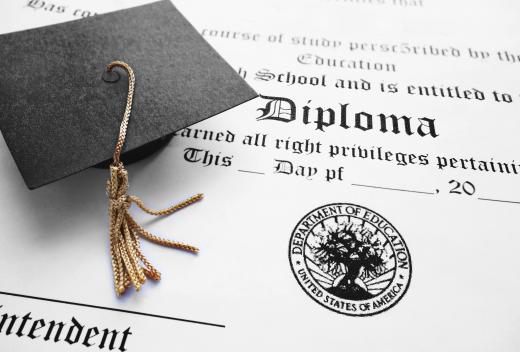 Telephones are generally an important part of an information clerk's job. A significant portion of her time may be spent accepting telephone calls. The telephones that are normally used by people in these positions are not like those found in a domestic setting. These machines are likely to be designed to accommodate multiple lines, the transferring of calls, and interoffice communication. It is also likely that a person in this position will need to become proficient in working with answering services to manage calls that are intercepted in this way.
Computer skills are usually important for an information clerk. Anyone planning to work in such a position should be acquainted with popular word processing and spreadsheet software. Some jobs may require other computer skills such as database management, scheduling or calendar applications, and industry specific programs.
Fax machines are pieces of equipment that allow documents to be transmitted over telephone lines. Information clerks are commonly given the responsibility of both sending and receiving information in this manner. At the same time, these individuals also commonly have the responsibility of accepting and sending documents and parcels by way of email, courier, and postal services. This highlights the need for a person in this position to have strong organizational skills and to be a multi-tasker.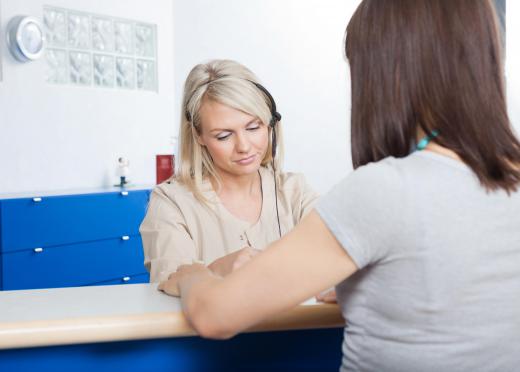 An information clerk's interoffice duties are often interrupted by her responsibilities to interact with the public. A person in this position may be the first point of contact with clients and other individuals who visit a business. It may be her job to determine if and when a person can gain access to other individuals in the organization.
AS FEATURED ON:
AS FEATURED ON:
By: zimmytws

The perquisite to become an information clerk is to have a high school diploma or equivalent.

By: Rob Byron

Information clerks are often given the responsibility of sending and receiving messages with a fax machine.

By: Tyler Olson

Information clerks often work directly with customers at the front desk of a hospital or large company.

By: petert2

Information clerks are responsible for sending out mail advertisements.

By: Andres Rodriguez

Information clerks may send important documents via couriers.