What is Civil Engineering Project Management?
Civil engineering project management is a set of techniques and methodologies used for the construction or repair of bridges, sewage systems, roads, and other civil engineering projects. The techniques used are often refined project management skills, due to the high level of complexity and low error tolerance on these projects. Civil engineering is a discipline that is focused primarily on the development and implementation of infrastructure and systems to support a community of people.
There are three areas of focus within civil engineering project management: contracting, government requirements, and documentation. These topics are all part of any project management position, but have unique aspects in civil engineering. All projects are completed with government funding, which adds an additional layer of complexity, as the project budget may be quite tight. In addition to financial constraints, political pressure and profile of a project can often impact the overall project plan and support.
Contracting of suppliers, construction firms, and professional staff is a complex, multi-stage process for any large project. As the project funding is government based, there are often specific requirements included in the funding agreement surrounding the procurement process, licensing requirements, union affiliations and more.
Project managers must take the time to review the agreement in detail and highlight the applicable sections. Compliance is required for funding to continue, and it is a fine line to walk between following these requirements and obtaining best value for dollar. Many civil engineering project managers work with procurement specialists, who are responsible for managing the contracting and tendering process.
Government requirements are often provided as a specific section of the agreement. This may include project milestones, press announcements, confidentiality clauses, financial reporting, and other processes. Progress reports can be quarterly, monthly, or even weekly. Compliance is required both to receive payment on the current project and to be considered for future opportunities.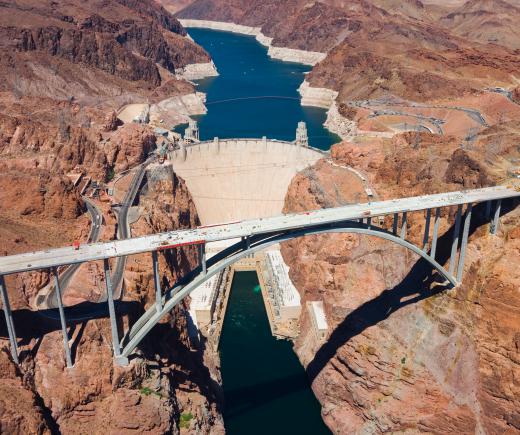 Civil engineering project management guidelines include an increased level of documentation. There are two reasons for this: project length and government reporting requirements. A project can have a very long time frame, as the scope tends to be very broad. As a result, there is an additional reliance on written documentation for everything from change orders to receipt of materials.
Many project managers hire a documentation specialist to manage this process and ensure that the information is recorded for review and discussion. An additional risk with a government funded project is a change in the leadership. This often results in concerns about projects approved by the other political party. Proper documentation of authorization and costs is the best way to reduce this risk.
AS FEATURED ON:
AS FEATURED ON:
By: ndoeljindoel

An onsite civil engineer reviews construction plans provided by the project manager.

By: khunaspix

Civil engineer project managers oversee highly complex projects that have low error tolerance, such as highway construction.

By: Andy

A civil engineer might help build dams, bridges, or roads.

By: hansenn

A civil engineer is trained in sewage treatment, waste and pollution prevention as well as a variety of construction techniques.

By: bibi

Project management is how a civil engineer oversees all aspects of a build.