"Education" is a broad term that can have many meanings, but it is generally defined as the process of learning and acquiring information. Formal learning in a school or university is one of the most common types, though self-teaching and so-called "life experiences" can also qualify. Communities around the world place a high value on educating people of all ages, whether formally or informally. It is widely believed that constant exposure to new ideas and skills makes people better workers, thinkers, and societal contributors.
Formal Schooling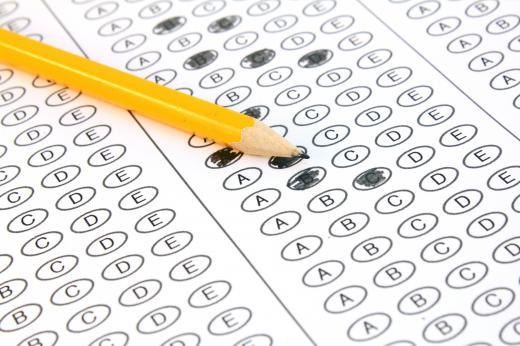 Most people associate education with schools and classrooms where trained teachers present information to students. Classroom learning generally starts when a child is relatively young — around age five in most countries — and continues until the teenage years. The purpose of most classroom learning is not to prepare a child for a specific job, but rather to help him or her develop critical reasoning and thinking skills. Reading, writing, and math are very common lessons for young learners. As students progress in their schooling, they often come into contact with more challenging subjects like written composition, history, and advanced sciences.
Educational Structures Around the World
Different countries place different emphases on education, though some form of schooling is mandatory for young children almost everywhere. Requirements are usually based on the belief that an educated population is best suited for advancement, both internally and internationally. In most places, childhood schooling is offered free of charge; university training is also underwritten with government funds in some places.
The Importance of Assessment
Exposing students to new ideas and essential facts is only part of most educational goals. Students are also expected to retain most if not all of the information that they learn in school. Teachers and professors commonly use exams and graded assignments to assess learning.
Standardized tests are one of the most popular ways of driving curricula and lesson planning throughout the world. These sorts of tests help make sure that all students are learning the same basic things, no matter who their teacher is or where they attend school. Sometimes, laws also have a role to play, like the United States' No Child Left Behind Act. This act creates a way to measure how much each child is learning across different school systems to ensure that all children receive a minimum level of knowledge.
Advanced University Training
Many people choose to extend their formal education beyond what is required by pursuing university studies. Students typically have a wide range of choices when it comes to subject area and degree options, and most schools offer programs at varying levels. Those who are very passionate about a particular topic often choose to study it intently at the graduate level; others who hope to enter certain specialized professions may also seek out more nuanced educational opportunities, such as law school or medical school.
Life Experiences and Informal Learning
While book learning is very important, it is not the only form of education. Some individuals are self-taught, which means that they pursue knowledge on their own outside of a formal classroom. Many of these people may have read extensively or may have become experts within a given field. Bill Gates, founder of Microsoft, for example, was a college dropout. Most of what he learned he taught himself.
A range of "life skills" — things like self sufficiency, independence, and discipline — also frequently come within the broader umbrella of education. Cultural adaptation and the skills needed to engage in society can also be thought of as educational. In most cases, any time a person acquires a new skill or learns to act in a new way, he has been educated in some form or another.
AS FEATURED ON:
AS FEATURED ON:
By: R MACKAY

Standardized tests are often used to set the rules for what a teacher teaches.

By: Alexander Raths

The attendance of a college or university, which is not mandated by law, is considered "higher learning".

By: Ritu Jethani

Hoover Tower at Stanford University, one of the top universities in the US.

By: Kostia

Literacy is a basic component of education.

By: sepy

Education in a classroom involves group learning with one teacher working with multiple students at the same time.

By: michaeljung

One goal of education is to graduate with a degree in a chosen field.

By: altanaka

Most preschool curricula place special emphasis on early learning and social development.

By: JenKedCo

Parents are often the first teachers in a child's education.