What is Logistics Engineering?
Logistics Engineering is a field that combines engineering and logistics management principles to ensure efficient and cost-effective transportation, warehousing, and distribution of goods. It's a vital cog in the global supply chain. How do you think logistics engineering impacts your daily life?
Logistics engineering combines strong managerial skills with a solid understanding of mathematics and numbers. Logistics is defined as a scientific technique in which evaluation is used to control inventory, production, sales, management, and staff in order to keep a solid capital and monetary flow. In this discipline, all aspects of a company's work progress are studied.
Starting with ordering raw materials, logistics engineering oversees these materials as they are turned into a finished product and shipped to the customer. Methods are created to speed up production and shipping without detracting from the quality of a product. People who work in this field consider all factors and develop a strong business process to aid workers, managers, owners, and customers.
To receive a master's degree in logistics engineering at the majority of colleges, a student must successfully complete 45 hours of coursework. Courses include business, math, and communications courses. Potential students must usually have an undergraduate degree in engineering or business management, a grade point average of 3.0, and three letters of recommendation.
Typically, courses in this field are challenging. They may vary from college to college, but most require the following classes in order to earn a degree:
Business Statistics
Computer and Information Processing
Logistics Information Systems
Engineering Aspects of Logistics Systems
Programming for Web Applications
Applied Thinking Skills
Microeconomics
Accounting
Principles of Marketing
Supply Chain Management
Logistics Communications Technology
Electronic Commerce
Global Logistics Management
Operation Planning and Control
Warehousing & Storage Systems
Innovation and Enterprise.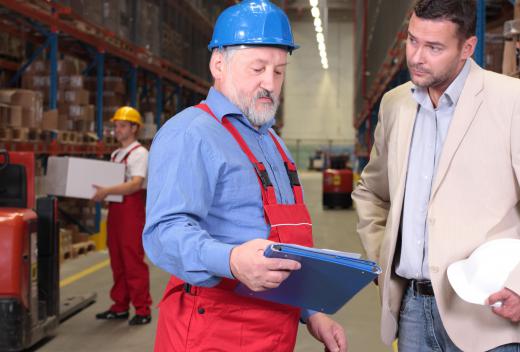 Logistics engineering is a growing career field because it is essential for companies to keep up and to coordinate with other companies. Asian companies, for example, often make specific components that are sent off and assembled in other countries, and it is critical to maintain control of where the product is located. This discipline is key to keeping track of each country's inventory.
AS FEATURED ON:
AS FEATURED ON:
By: S.John

An illustration of a supply chain.

By: endostock

A logistics engineer is a professional responsible for analyzing production data production and creating solutions that result in more efficient processes, lowered costs, and greater profitability.

By: Photographee.eu

Logistics is used to track and control inventory in a warehouse.